Finding the best shampoo for dark hair required research, so we did it.
Choosing a dry shampoo for dark hair is hard. It's annoyingly hard. It's because basically all dry shampoos use a (white) powder of some kind to soak up oils and give you a clean look. That white powder, when applied to dark hair can leave your hair looking grayish. Which is not exactly ideal when you mostly apply dry shampoo to your roots.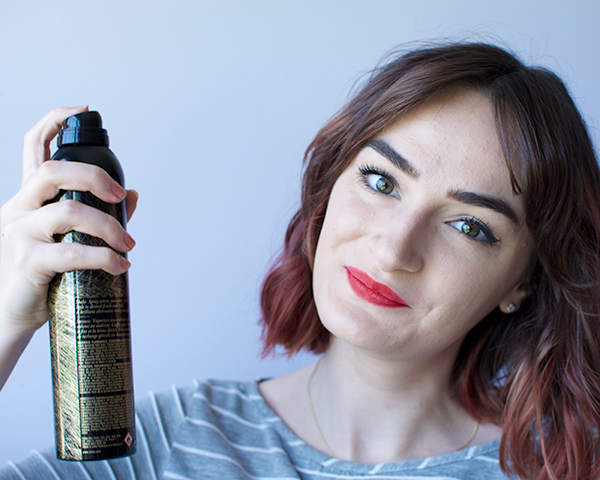 The best dry shampoo for dark hair that I've used so far is the Oribe Dry Texturizing Spray. You'll notice it's not technically a dry shampoo, but it ticks all the dry shampoo boxes.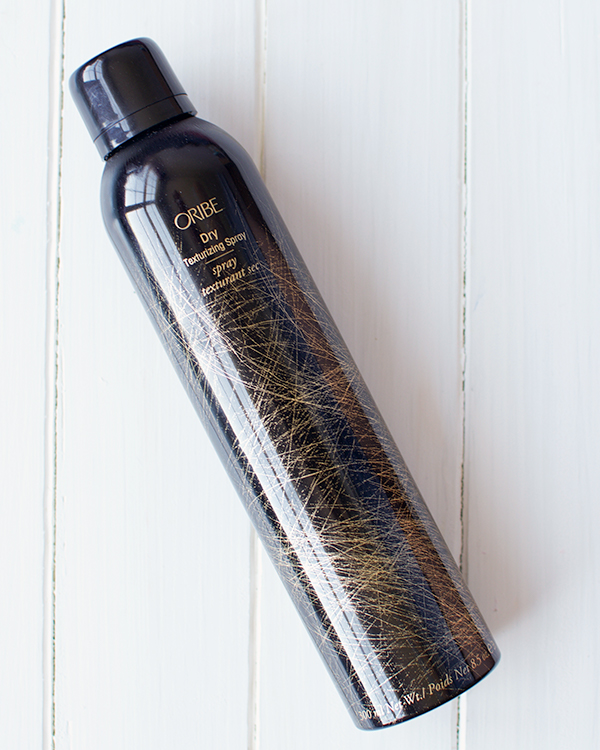 The Oribe Dry Texturizing Spray uses "patented polymers" to give you that clean hair effect without the white cast that powdery dry shampoos leave behind.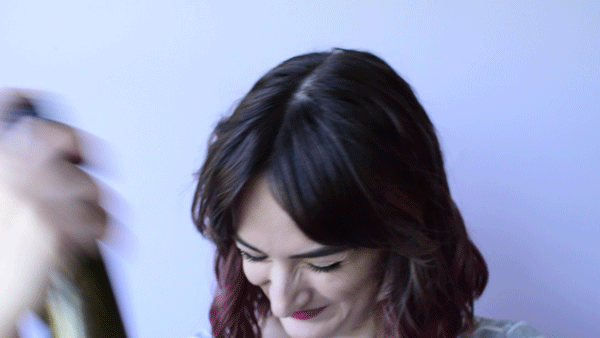 Spray it in…
Massage it out.
You'll not only beat the second (or third) day greasy root flop, you'll also get the most voluminous hair of your life. Trust.
Normally second or third day curls look like lank little twists, but not with this spray. The scent is perfume-y but in the best possible way, and it even protects your hair color from the bleaching effects of the sun. It really doesn't get much better than this.
Drugstore Runner Up: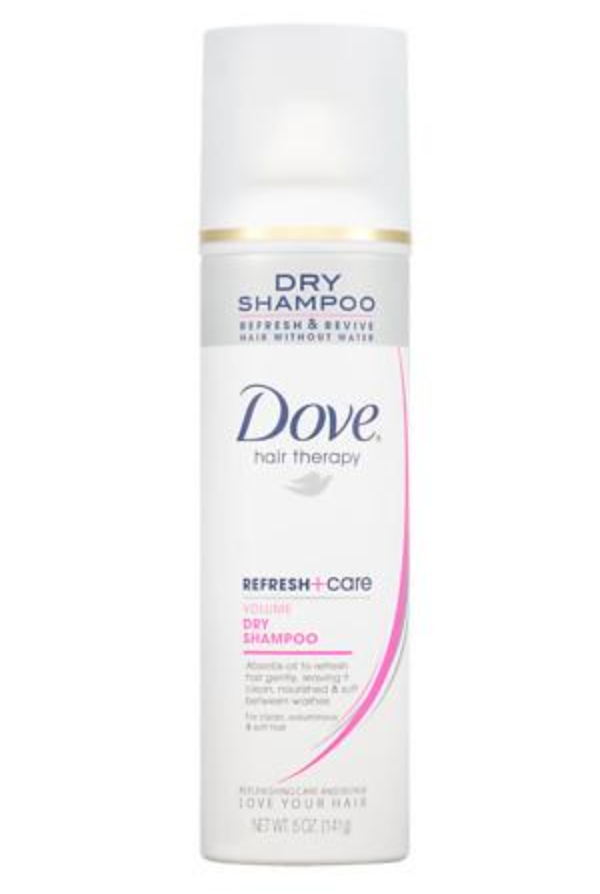 That Oribe result comes at a steep price tag (although we found it sort of cheap-ish here). If you're on the hunt for a drugstore alternative we suggest the Dove Refresh + Care Dry Shampoo. This one does have a starchier texture, so you need to be very careful not to over apply. Once you can start to see the powdery white color in your dark hair, it's game over. But, applied in short bursts you can get a similar volumizing, clean hair effect without white cast.
Best Tinted Dry Shampoo for Dark Hair
On the other hand, if you don't want to deal with white dry shampoo, you can always opt for a tinted option. These dry shampoos are targeted for dark hair to make sure that annoying white cast isn't a problem.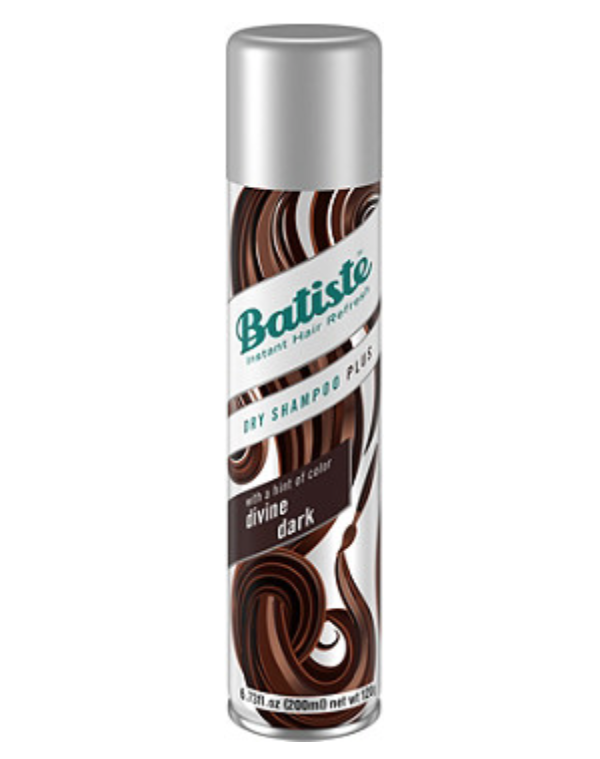 Batiste Divine Dark Dry Shampoo is best for days when your hair is seriously limp and oily looking. It's the most powdery of the bunch, so it's not ideal for people with sensitive scalps. Because it is so powdery it can make hair look clean easily, but it also causes a lot of build up on your scalp. Only use this guy in case of emergencies.
Moroccanoil Dry Shampoo for Dark Tones skips the overly powdery mess. It uses rice starches for a super fine mist and the dark color prevents you from getting the dreaded white cast. This option is, just like the Oribe Dry Texturizing Spray, a UV protector for your hair color. Plus it has that incredible Moroccanoil vanilla yet floral scent. YUM.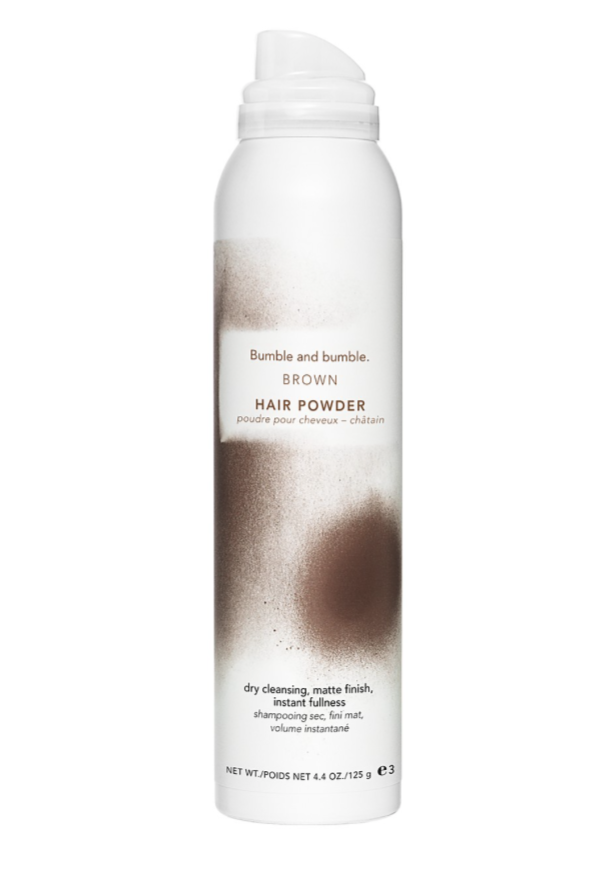 Our last pick is the most tinted of them all. The Bumble and Bumble Brown Hair Powder is so pigmented you could even use it to cover up grown out roots. That's some seriously dark dry shampoo. Just like all the other dry shampoos we've covered it gives you clean looking, voluminous roots that can get you through one more day sans shower.
Love this article? For more beauty, style, travel, and trending topics check out The Luxury Spot on Facebook. Like us and we'll love you back!