After countless reader requests we've put together our guide to the best Target makeup and skincare buys. 
You know what this means, right? If you've never tried any of these products, you have an entire year to sprinkle one in every single month, and because it's Target, you can lie to yourself about actually saving money because it's not Sephora. Well done, you.
Our 10 best Target makeup and skincare buys, in no particular order:
1. Laneige Water Sleeping Mask. You're probably already aware that Korean skincare is the new "it" everything, sending just about every beauty editor from here to the place where they found water on Mars into a total skin-happy frenzy. One thing the Korean skincare companies happen to be doing well is whipping up gel-based moisturizers that are PERFECT for oily and combo skin.  Don't let the name "sleeping mask" fool you– you can easily wear it as a day or night cream as it layers perfectly under makeup and feels like complete silk when it goes on skin. The Sephora counterpart goes for twice as much and has the same ingredients, so you can laugh all the way to the bank with your gloriously glowy skin. $23, here.
2. Maybelline Volum' Express The Falsies Push Up Drama Mascara. If you haven't already seen or tried this, you need to. There are a lot of good mascaras out there– not a single one can compete with this one at the under $8 level. Hands down, it's a lash lengthening champion and we're considering handing them out to lash-challenged gals as an act of charity. 2-3 quick swipes will lengthen whatever you're actually working with by at least 40% according to all the gals we tried it on in the office. $7.49 here.
3. Nivea In-Shower Nourishing Body Lotion. Imagine this: you're showering at the gym and don't want to have to lotion your body up in the locker room with your leg up on the bench leaving all your most private parts hanging around for the world to see. Same. Really, same. So what's the solution? Having dry skin hardly seems like an option, so the world's answer to this is lotioning IN the shower. Nivea makes a post-bodywash 'in-shower nourishing body lotion' designed to be slathered on while the water is still running and then very gently rinsed off with nothing but water (cool water is better because it'll leave more of the hydrating oils on your skin). Voila, actual magic. Under $6, here.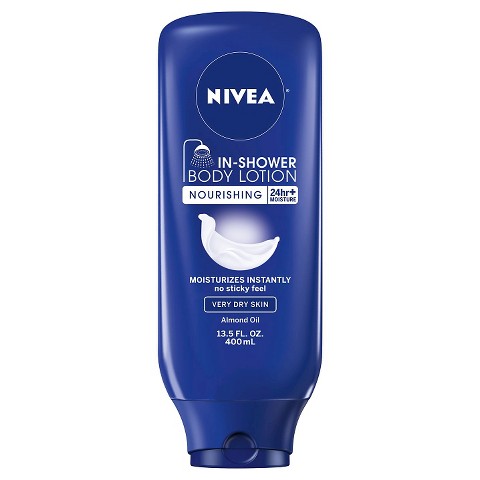 4. Boots Botanics Contouring Kit. While contouring already reached its peak, strobing is the new everything and is totally possible with this easy 2-color kit that's suitable for most lightish skintones. It's also nearly identical to an Estee Lauder version that goes for about 4x the price. Just go easy on that darker color, OK? 11.99, here.
5. Caress Evenly Gorgeous Burnt Brown Sugar & Karite Butter Body Wash. This is not a new scent for Caress, but allow us to be perfectly clear: it smells like actual Heaven. Like, if you spent your life doing righteous things and then suddenly moved on to a 'better place' this is exactly what that place would smell like. You could spend $20 on a body wash, but why, when this one smells like all the good things on Earth for $3.99? Available here.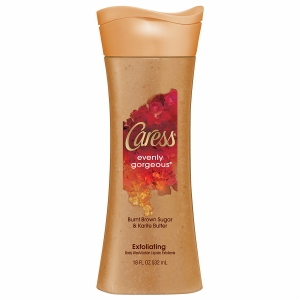 6. MD Complete Skin Clearing Non-Irritating Pro Peel 5-Day Treatment. We're betting you haven't tried this brand or even noticed it on Target shelves… and that's OK, but you're wiser now. This is basically a cosmeceutical line at Target prices, so if you've been the type to spend $60-200 on creams and peels and things at a spa or doc's office, you can stop all that nonsense for a minute. This skin clearing peel works over the course of 5 days, is under $20, and rivals similar products in the $80-100 range.  $19.99, here.
7. CoverGirl Intensify Me Eye Liner. Remember when you were about 15 and experimenting with eye liners with your bestie in front of her bedroom mirror? You guys talked about how rich you'd get when you invented a Sharpie marker that was safe for eyeballs because, frankly, markers are just so much easier to use. Well, congrats to CoverGirl, because someone there is probably getting pretty rich over having brought an actual eye liner marker to the market. It's under $7 and is basically the narrow-tipped eye marker of your dreams: easy to apply, perfect for narrow or graphic lines, and wipes off smoothly with any type of makeup remover. Under $7, here.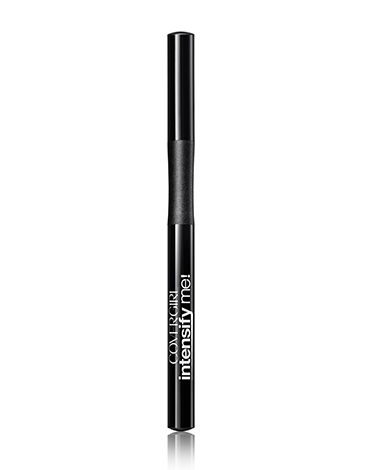 8. Neutrogena Makeup Remover Cleansing Towelettes. We all know what they're for, but these towelettes do more than just wipe off the day. They get down and dirty to remove all your gross makeup without drying skin out, so basically if you want to pass out immediately after your wipe down (skipping the moisturizer), your skin won't be a horrid mess the next morning. That's a tiny miracle if you ask us. Plus, they're cheap and the little blue plastic containers are perfect for storing and stacking all your random other Target makeup stuff. $6.64, here.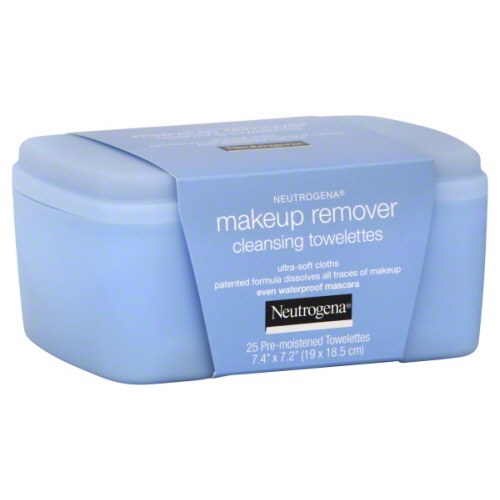 9. Dead Sea Essentials by AHAVA Lavender Sugar/Salt Scrub. Did you know AHAVA stuff sells at Target? We didn't either till we went searching for it, and this particular scrub from their more affordable line is all the calm one can have in the bath. It's a spa-quality scrub that is paraben-free and infused with Dead Sea minerals for under $12. You can scrub away your stresses and then pretend you're actually floating, as per the authentic experience. $11.99, here.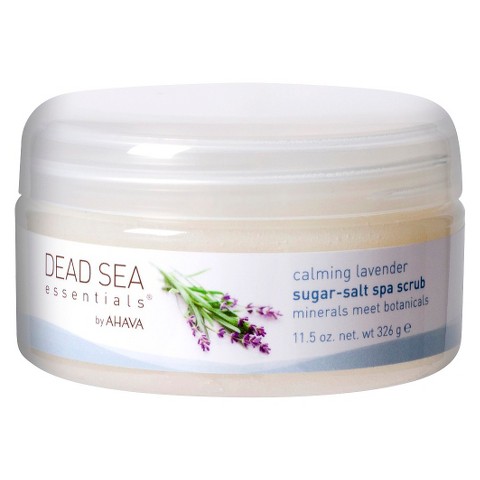 10. Rimmel Stay Matte Primer. There are a lot of girls with really shiny faces out there, and not in the 'you look so fresh and gym-like' kind of way. Oil can seriously mess with your beauty game, and there's no reason to layer on a ton of perfectly-appointed makeup if it's going to slip slowly but surely off your face. That's exactly why a matte-making primer is all the jazz. Comparable primers run about $25 at Sephora and Ulta, but this one by Rimmel is cheap, chic, and gets the job done like nobody's biz. And if you happen to have a wide collection of Target makeup, this'll keep it all anchored. $6.49, here.