It's Sunday, you're either too hungover to process food or too lazy to make any food. The solution to this universal struggle is to have soup for brunch. It's super easy to make and very satisfying. Want something more refreshing? Try this vegan peppermint patty smoothie. Images and recipe via Design Sponge.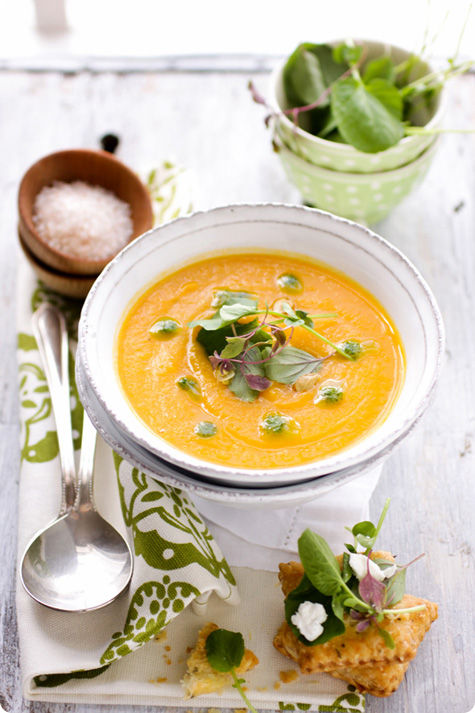 Ingredients: 
2 Tbs olive oil
1 medium leek, washed, quartered and diced
2 garlic cloves, chopped
2 carrots, medium dice
1 orange cauliflower, chopped
1 small butternut squash, peel and medium diced
1 qt chicken or vegetable stock
2 cups water
2 tsp salt
1 tsp black pepper
toasted pumpkin seeds
purple basil oil, optional
parmesan and herb crackers
For instructions, click here.