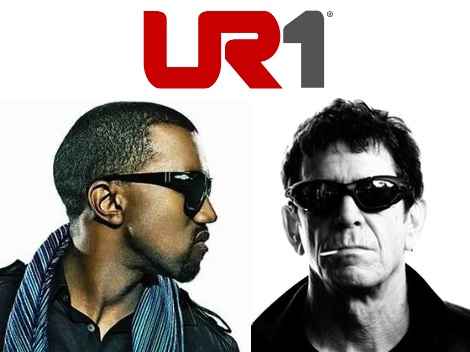 I have never been to Art Basel in Miami because, well, I'm not really sure why I haven't gone. But this year I am going to make it my mission to go. Amazing weather, amazing art, amazing location, amazing people, and even more amazing celebs. We should all meet there this year! And of course, it will be absolutley nothing like the shit show Gallery Girls, where the wanna-be-artists wander around drunkenly at shitty hotels in strange clothes.
On December 8-9 a new world class festival will erupt in Miami blending your favorite artists in the world through multiple genres of Music, Art & Live Performances.UR1 believes that "we have entered into a new decade, and a decade where technology has closed the gap between countries, cultures, thoughts, ideas and discovery of music. In these times there needs to be a positive celebration that unites all different genres of music under one banner." This year in Miami, the new UR1 festival is designed with a purpose to unite people as one through Art & Sound – the world as 1. The lineup consists of Kanye West, Lou Reed from the Velvet Underground (but you already knew that), Santigold, Keane, Dan Deacon and many other awesome musicians.
A portion of proceesd from the purchased tivkets will benefit the Make-a-Wish Foundation. You can buy your tickets to the UR1 festival online here.
Image [ via ]