Child spas specialize in pampering children who are already most likely pampered.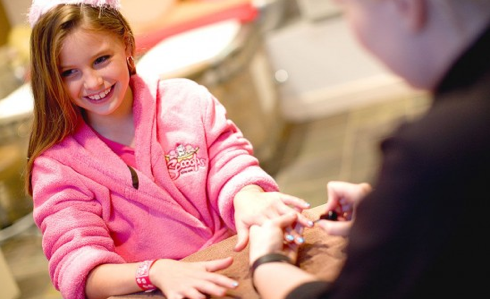 Back in the day, little girls had to sneak into their mother's rooms just to put on some blush and eye shadow before middle school. Remember those days? Remember when there weren't a bunch of 13-year-old whores running the streets?
Children's spa services have become a thing in this country, and apparently the demand is so big that there are now entire spas targeted specifically at children, even as young as seven.
Does your kid seem stressed out by all the tough decisions of their lives, such as which nail polish to wear, and what Barbie Doll to decapitate? Get her a 30-minute massage.
Are you worried your 8-year-old will develop crow's feet because she can't seem to stop thinking about monsters in her closet? A seaweed and kelp organic microdermabrasion facial will surely help.
READ MORE: It's a Thing: The LEGO Strip Club
At the Beverly Wilshire Spa in Beverly Hills, a princess facial for your daughter is fucking $50, but promised to make your spoiled little daughter feel even more like a princess than she already does.
The Seriously Spoiled spa in New York gives little girls makeovers in large groups, for birthday parties and the like. Fuck playing outside, #amiright?
I can't even bring myself to write about this anymore. Do you even understand what kind of women these girls are going to grow into?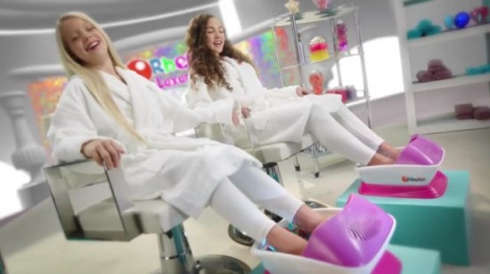 [
via
]