Few things are as straightforwardly elegant as Chinese hotel notices, I say.
This paper was left for an American guest at the Star Hotel somewhere in the depths of China. From the verbiage of this leaflet I suspect the hotel manager is assuming all Americans are Paris Hilton.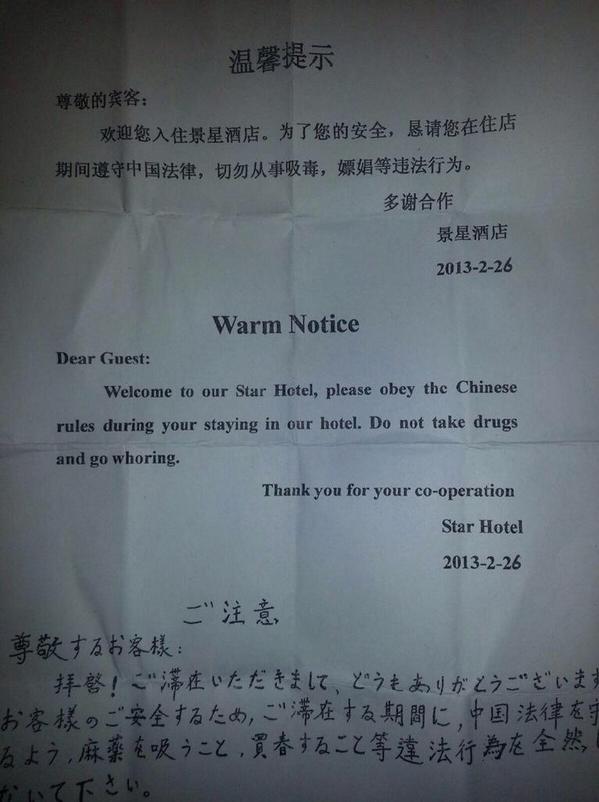 I think I'd travel east again just for the Chinese hotel notices, now that I know how great they can be.
[ via ]