Would you sleep in a capsule hotel on the side of a cliff?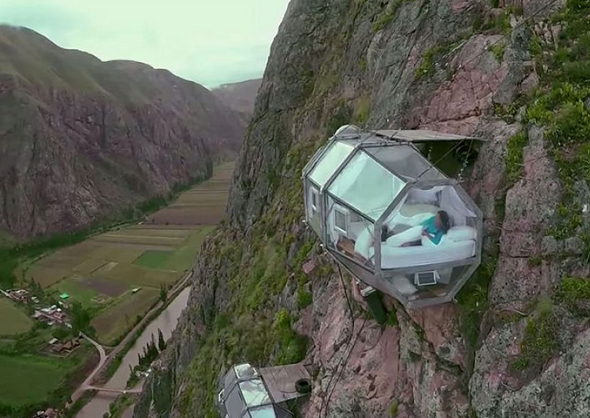 I am all about adventure, as you probably know if you have ever read anything I have written. Actually, if you have read anything I have written you know I am all about both adventure and love, two things that are integral to a happy life, in my book.
The Nature Vive Skylodge Hotel, located on the side of a cliff in Peru, combines these two things because it is located 1,312 meters above the Sacred Valley on the side of a mountain, and because it is probably the ultimate place to have a memorable honeymoon night. Hooray, we made it (and possibly a baby)!
The Skylodge consists of individual capsule 24 x 8 ft pods made of an aerospace-grade aluminum frame and polycarbonate that is resistant to weather. Each capsule hotel pod contains four beds, a small dining area, a separate bathroom, and can hold up to eight people. Because of the transparent windows, thrill seekers can experience an almost 360 degree view of the valley below, and breathe in fresh mountain sire from four ventilation ducts.
READ MORE: 10 Unique Hotels in North America
Each pod is attached to one of the highest peaks in the sacred valley using iron, so there are no real safety concerns, even though I feel like most of the world would be consistently peeing their pants during their stay. I have no idea if a bottle of champagne is included with each hotel stay, but it really should be.
To reach this adrenaline-encouraging capsule hotel, visitors have to navigate a mountain path fitted with a permanently installed safety system made up of metal ladders, narrow bridges, and metal cables.
Staying in the Nature Vive Skylodge will set you back about $300 a night, but I kind of feel like that's a small price to pay for the Instagrams alone. Also, I'm pretty sure that's the average nightly rate of a Holiday Inn in New York City, so try digesting that with or without free continental breakfast.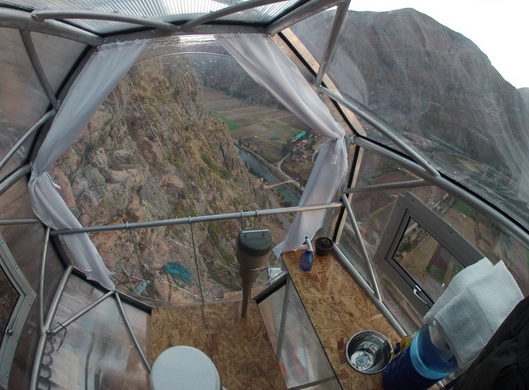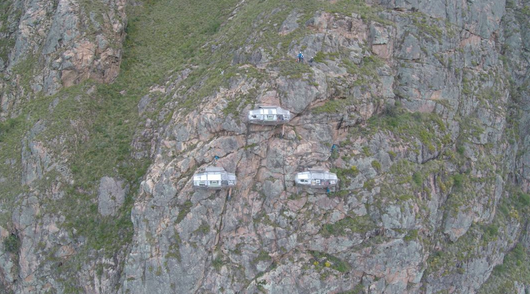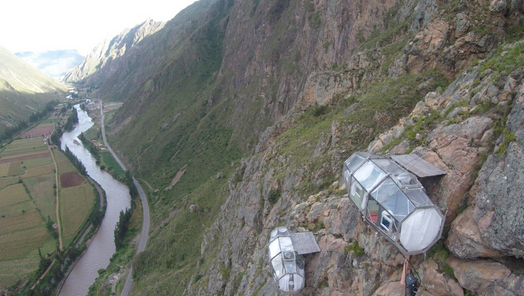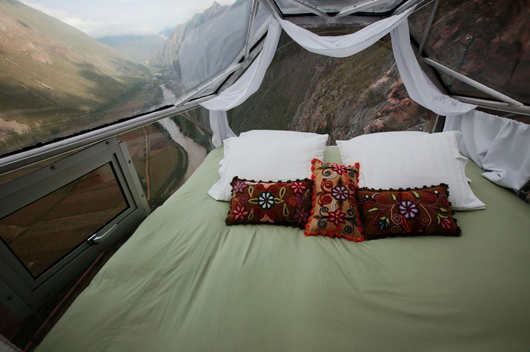 [
via
]