I had a wild Tuesday: running all over NYC for wardrobe, meetings about a million and one things, and finally a scheduled stop at the Clinique & Teen Vogue's Clinique Fresh Faces Tour mobile beauty studio. I'm sure you're wondering what a mobile beauty studio is. In this case it's sort of like a living, breathing beauty diorama of beautiful skin and gorgeous makeup. And heck, I needed it. After all those meetings my makeup was more like a sad, sorry mess than anything else. The Clinique team whisked me upstairs (past a mega line of insanely makeup-hungry girls) to get a full makeover… and guess who else was there? Gossip Girl's Taylor Momsen!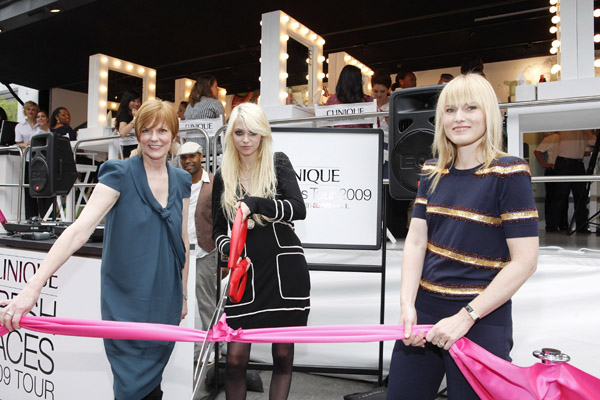 Starting in New York, Clinique's one-of-a-kind, "Mobile Beauty Studio" will travel across the country, providing young women with the opportunity to experience makeup application and hair styling by a team of skilled artists as well as have their photo taken by a fashion photographer – perks typically reserved for supermodels and celebrities. At the end of the tour, three young women who embody the spirit of Clinique and Teen Vogue will be awarded a once-in-a-lifetime New York experience.
I didn't sit for the chance to be the next face of Clinique, but I did get my makeup done by a fabulous makeup artist named Emily, who taught me all sorts of tricks about the ability to layer most of Clinique's color products.  Who knew that a gunmetal color would be super duper as a base for a peacock green eyeshadow?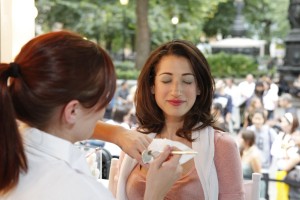 Check out CliniqueFreshFacesTour.com for more info, or join them in one of these cities: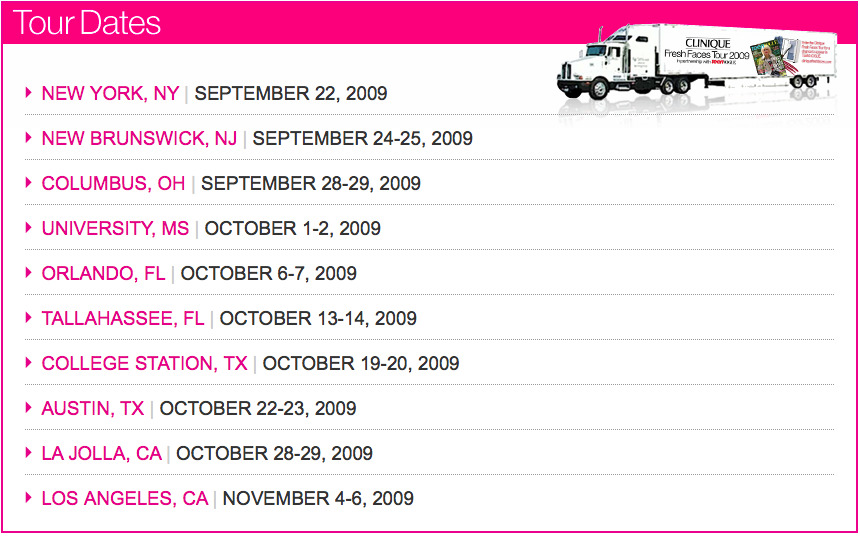 Disclosure: All products were provided for review. No monetary compensation was received for this review. All opinions belong to the author.