Perfect Gifts For The Coffee Loving Dad (or ANY coffee lover):
For the tree-hugger in all of us, these are handy to save the planet, even when you forget your reusable coffee mug at home, after brewing your morning cup in this.
Fusionbrands Cupcooley Reusable Silicone Cup Cozy [$8] Amazon.com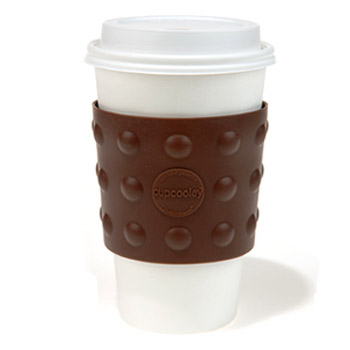 Garbage cans are essential to life, but not always essential for style. Now, the love of coffee, style, and tidiness is all wrapped up in to one kick-ass receptacle for trash, laundry, or even loose change. You can just slip it through the realistic sip-hole on the removable lid.
NYC Coffee Cup Trash Bin [$29] PerpetualKid.com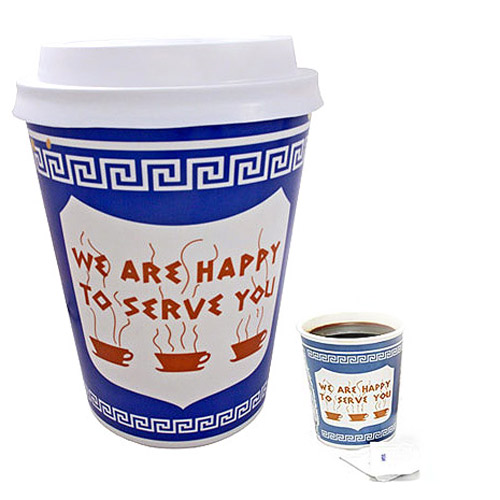 Watered down iced-coffee is enough to make anyone clinically depressed. No longer! Pour your cool coffee in to this specialized tray to make coffee-cubes. For $8, I'd pick up a few. Genius.
Cool Beans Coffee Cube Tray $8Â  PerpetualKid.com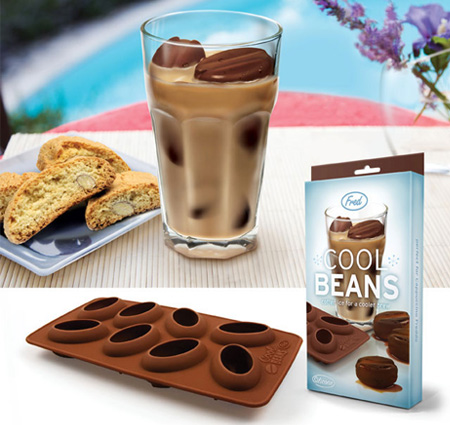 Coffee Mugs for the snacky-drinker, and the discerning-drinker, these mugs will hit the spot.  Hold your wee biscuits in the bottom of the Dunk Mug, and keep your coffee away from greedy hands with the My Cuppa Coffee mug.