Although summer has, technically anyway, been in full swing for quite some time, it somehow seems that the humid heat is just now getting underway. And while this humidity-laden heat wave usually leads to sweaty skin and, can you spell, c-l-o-g-g-e-d p-o-r-e-s, breakouts are neither inevitable nor impossible to beat. The secret: exfoliation!
While scrubs can do the trick on your body, (I'm currently loving the Essence of Italy's Lemon Peel Sugar Scrub, which gently exfoliates with 100% organic sugar crystals and lemon zest), your delicate face is a different matter. Meet your new complexion-clarifier: Clarisonic.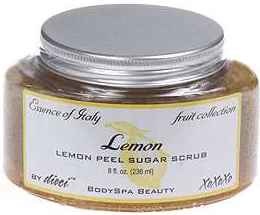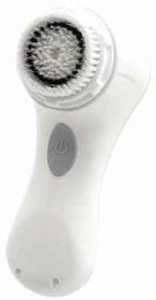 Unfamiliar with the Clarisonic system? That's about to change! Clarisonic uses sonic technology, in the form of a patented sonic frequency of more than 300 movements per second, to loosen dirt and oil, clear your pores, and soften your skin in just 60 seconds a day! It cleans more than twice as effectively as manual cleansing, removes 6 times more makeup, helps reduce oily areas, dry skin patches, blemishes, pore size, fine lines, and even wrinkles. And it's so gentle you can even use it twice daily. I've been using it recently and the results really are remarkable.
While exfoliation is clutch, hydtation is just as key for a clear complexion. For your body, try Caudalie's Nourishing Body Lotion, which hydrates and tones with grape-seed, sesame, and borage oils as well as gingko biloba extract and plant glycerine. For your face, try Nude Replenishing Night Oil. Formulated for all skin types, this night oil nourishes and protects with an essential blend of omega 3, 6, 7, and 9 oils for soft, smooth skin.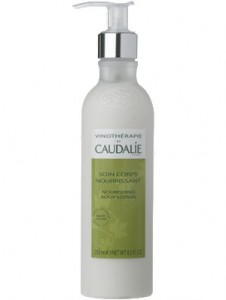 With exfoliation and hydration, smooth skin and a clear complexion can be yours.
Disclosure: All products were provided for review. No monetary compensation was received for this review. All opinions belong to the author.