We've all been there. Happy hour with co-workers leads to an after party at a restaurant, ultimately leading to a 4AM trip to the club on a Tuesday.
Well don't fret — if you're anticipating one of these nights in the future, have been plagued with the ultimate workday (or weekend!) hangover, or just want to look fresh-faced this holiday weekend – Renee Rouleau's got you covered.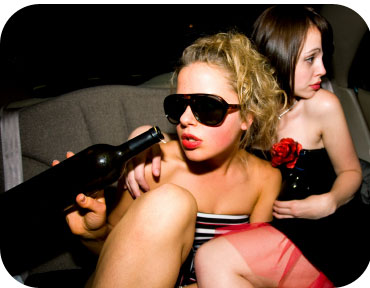 Tips to save your hungover skin by Skin Care Expert & Celebrity Esthetician Renée Rouleau.
Over-indulging in alcohol will severely dehydrate the skin, resulting in a tight, dry feel the next morning—never mind a headache!  What to do to relieve tight, dry, dehydrated skin?  Most people think they need to over-moisturize, but really the focus needs to be about putting water in the skin not oil, since alcohol depleted only the water.  Also, drinking depletes vitamins out of the skin and body, so it's important to load topically and internally with antioxidants vitamins.
Step 1: Cleanse the skin with a mild soap-free, sulfate-free cleanser. Your skin is already dehydrated so now is not the time to be using anything Try the Renée Rouleau Luxe Mint Cleansing Gel. Pair it with some peppermint tea to boost circulation, clear your mind & radiate a vibrant glow!
Step 2: Apply an alcohol-free toner which contains hydrating Hyaluronic Acid. Hyaluronic Acid is a bioactive hydrating ingredient to bind 1000 times its weight in moisture to the skin—a must for tired, parched skin! Make sure to leave it damp on the skin before applying moisturizer to seal in all of the hydrating properties.
Step 3: Apply a gel-based mask with ingredients like Sodium PCA and Allantoin to deliver cooling, anti-redness ingredients deep within the skin for the ultimate in skin repair and hydration. Leave on 15 minutes and rinse well.
Step 4: Apply moisturizer to not only deliver water deep into the skin, but time-released antioxidants. Drinking causes the skin to be depleted of vitamins so look for moisturizers containing stabilized Vitamin C and Vitamins A and E.
image via blogs.smh.com.au