Easiest DIY lip stain that lasts and lasts, EVER.
As much as I love a good lipstick (read about picking the right lipstick shade here), I hate reapplying. It's why I love lip stains! They literally stain the lips so they don't need to be reapplied throughout the day. Making your own DIY lip stain is as easy as finding something to stain your lips.
Start by raiding your pantry cupboard for red food coloring. Obviously, if you are allergic to red food coloring, don't use this staining method. You could also use beet juice as a lip stain, if you have beets on hand.
Using food coloring is the most customizable because if you wanted to, you could mix colors to get a unique shade. All red shades look great with our pumpkin spice makeup look, btw.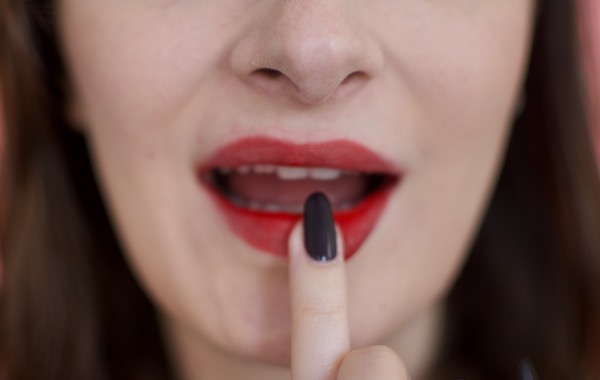 Or you can apply it straight to your lips as is. I've seen many Pinterest hacks that explain how to mix food coloring (or beet juice) with everything from coconut oil to Elmer's glue (for a peel off stain). None of that is actually necessary, you just need to apply the stain to your lips.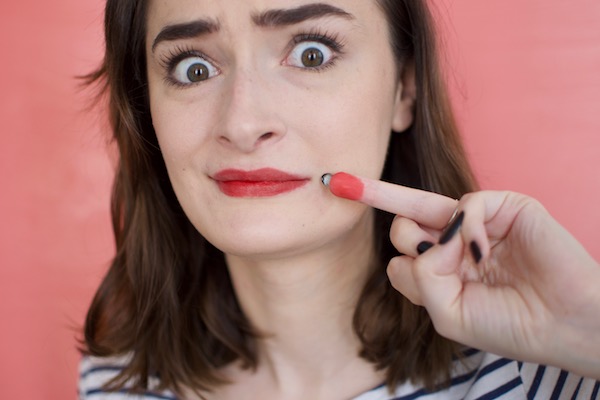 Just maybe apply it with a brush or a cotton bud so you don't end up staining your finger as well.
This DIY lip stain with food coloring is super easy, and cheap, though it's slightly bizarre while you're applying. The result is semi sheer and a little unpredictable. Almost like using Benefit's Benetint.
READ MORE: Our Best Matte Lipstick Picks for Real Women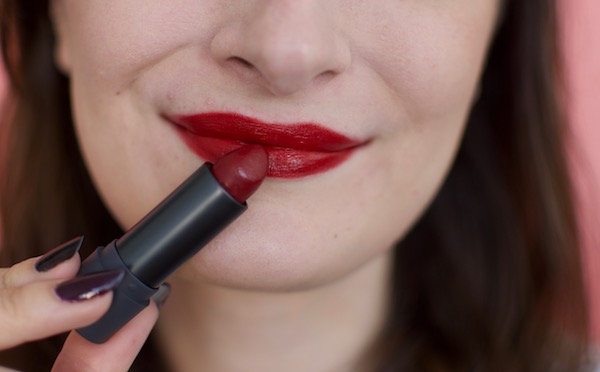 You can always make a lipstick into a stain, for a slightly more professional take on the trend. To do this you'll want to apply your lipstick in a really thin layer. While you're applying the lipstick focus on working the lipstick into your lips as opposed to gliding the lipstick on top. This lipstick is Bite Beauty Amuse Bouche lipstick in Tannin.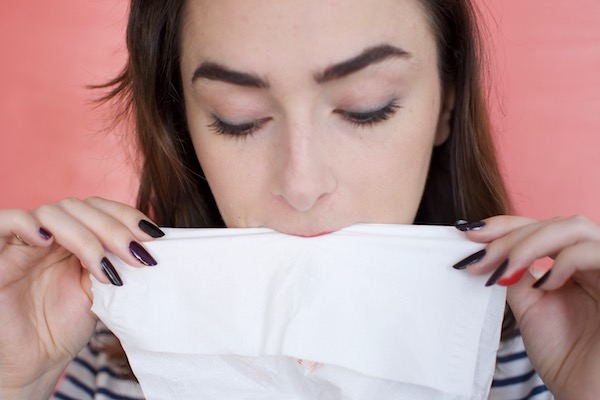 When it is applied, blot it down until you have removed all the surface shininess.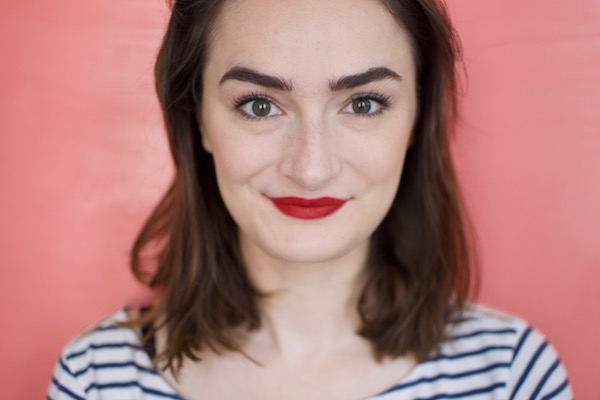 This lip stain technique gives a much deeper color and a more overall even look.
Love this article? For more beauty, style, travel, and trending topics check out The Luxury Spot on Facebook. Like us and we'll love you back!