Glitter eyebrows, people. Never look back.
Festival season is here which means it is time to really play with your makeup. Like glitter eyebrows! They've been popping back up again (maybe to go along with glitter boobs?) this season. But instead of just coating your brows in a layer of glitter, we suggest taking it up a notch with ombre glitter eyebrows.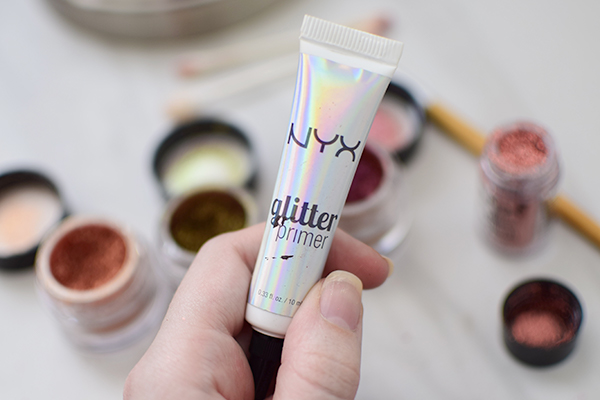 You will need:
To create ombre glitter eyebrows on your very own brows you'll need a few specific makeup products. First things first is a way to adhere those glitters to your brows. We highly suggest skipping glue on this one, everything from eyelash glue to Elmer's could be used to glue down glitter to your face but it will also totally rip out your brow hairs. Hold onto your precious brows and use the NYX Glitter Primer instead. It does the same job but washes out easily so your glitter eyebrows don't leave you without eyebrows.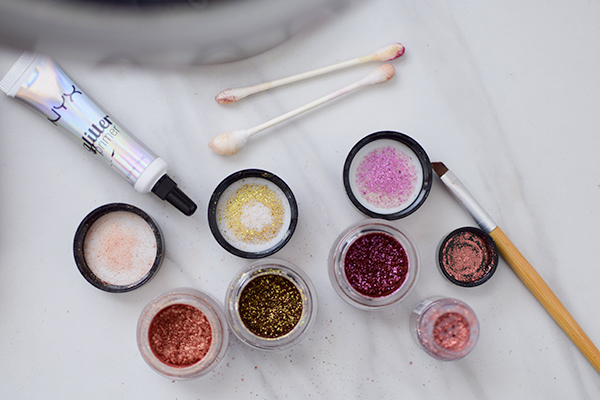 As for glitter we have a wild little change up. Instead of using micro glitter to create the ombre effect, we suggest using glittery pigments. You'll get the same glittery effect but with better color payoff which is needed to stand out against the color of your brows. We're using the Inglot AMC Pure Pigment Eyeshadows in 126 (rose gold), 122 (gold), and 125 (purple). Also to make sure everything is super glittery, we're using the NYX Glitter in copper as well. You'll also need an angled eyeshadow brush to apply the glitter and probably a few cotton swabs to clean up any messy lines.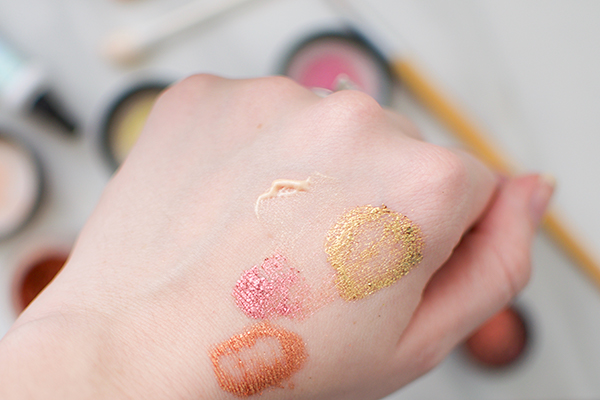 And you'll need your hand to act as a makeup blending palette.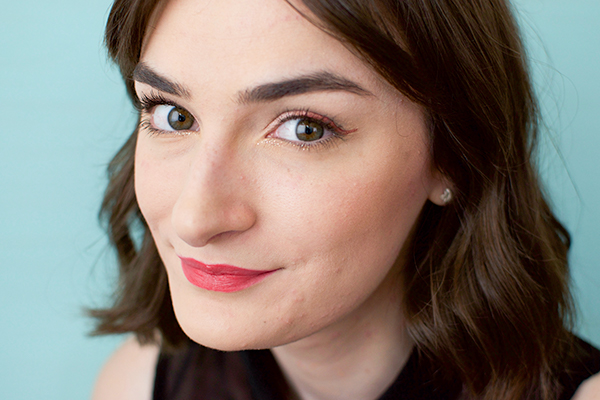 Start with clean brows.
The Glitter Primer we're using works best when it's applied straight to your brow hairs, so don't apply any brow product first. If you need to shape and fill in your brows you can do that with the pigment in the next step.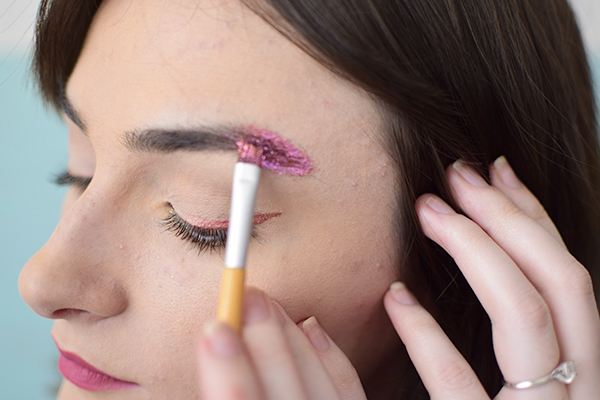 Start from the tail.
To apply the glittery pigment to your brows we suggest loading up your brush with the glitter primer, then dipping into the pigment. From there you can mix on the back of your hand to create a creamy, glittery concoction to apply to your new glitter eyebrows.
Apply starting at the tail with your darkest color. You can apply the pigment just as you would a brow pomade, using the angled brush to get a defined line. When you get to the arch of your brow stop so you can blend in the next color.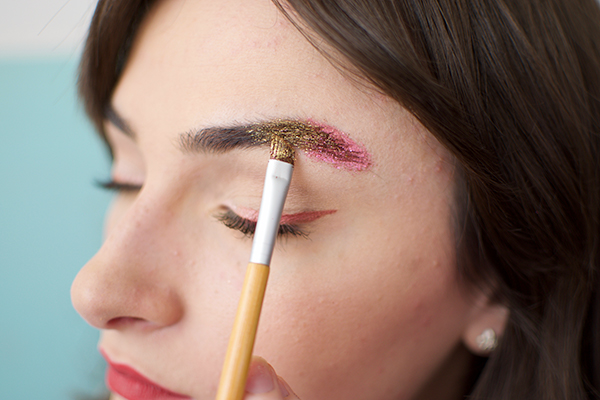 Blend between shades.
To ensure you get a nice ombre effect to your glitter eyebrows make sure you don't add too much product where the colors will meet. This lets you overlap with the next shade, in this case gold, to create a fluid line. Keep filling in your brows until you have covered the middle section of your brows, then move onto the inner third with your last color.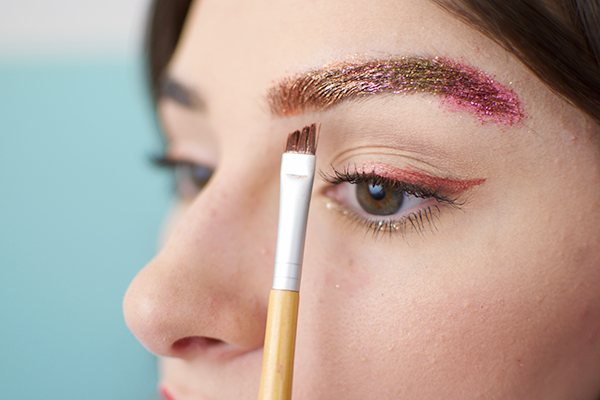 Finish up with more glitter, obviously.
Quickly, before your brows have set, dust over the whole thing with extra glitter. It gets that glitz on and can help smooth out your ombre effect.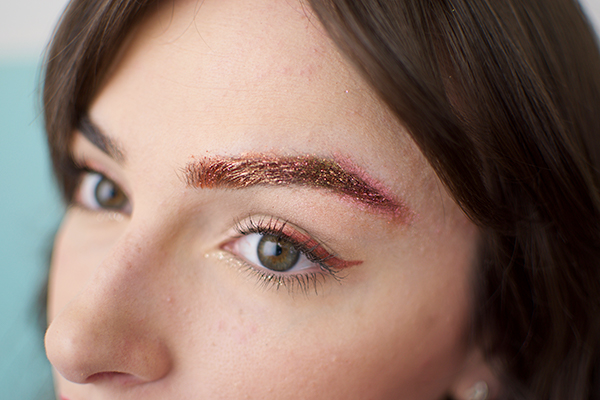 Love this article? For more beauty, style, travel, and trending topics check out The Luxury Spot on Facebook. Like us and we'll love you back!