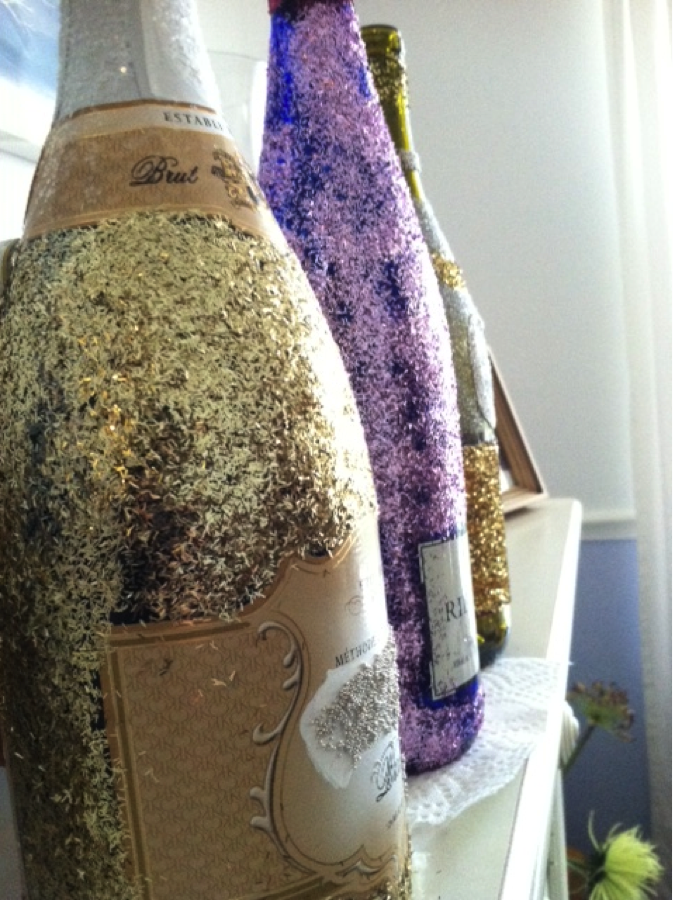 New Year's Eve is tomorrow, which means champagne drinking is about to ensue. How predictable. Make it extra special this time around with shimmering, eye-catching champagne bottles! You can make them match party decor, complement your skin tone, or match your meticulously planned New Years outfit! Nothing like a Pinterest DIY project to close out 2012. Here's how you do it:
You'll need:
Mod Podge
Craft glitter (any sizes/shapes)
Paint brush
Empty wine bottle
1. If you want to remove the label, soak the bottle in hot water with soap, and clean the surface.
2. Mix mod podge with glitter and paint the bottle. It will go on white, but it dries clear so don't worry. Two layers should cover the bottle. Make sure your mixture is pretty well concentrated with glitter or you'll end up doing 10 layers.
3. Let it dry, and CHEERS!
Directions [via]