Zipz Wine is ready to serve and easily transported anywhere.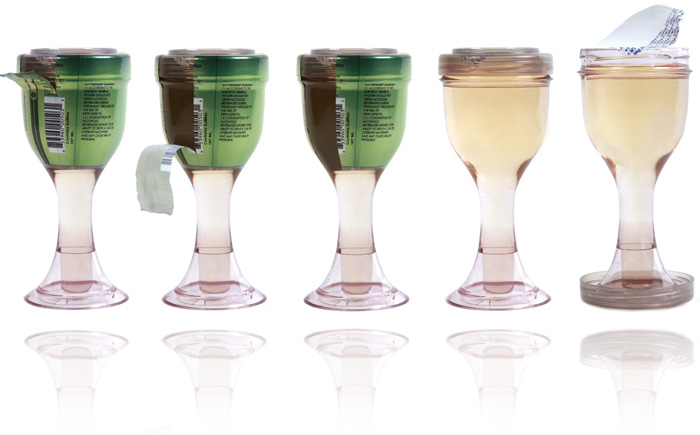 Just about every reasonable human I know has thought "but I wish I could take wine to the movies with me." I mean, you can't REALLY do that unless you're a classless flasker, or willing to roll in some carry on luggage full of wine accessories and a heavy glass bottle. Zipz Wine is changing all that with a ready-to-drink disposable glass version. Also, if you happen to be a lawyer, this makes drinking at your desk way easier.
READ MORE: Cocktails That Make You Look Stupid
Zipz is a single serving of 100 percent premium, California wines in four varietals: Cabernet Sauvignon, Chardonnay, Merlot and Pinot Grigio. The glass is made from high-quality PET plastic that looks and feels like glassware, but is safe for use outdoors (and is durable enough to be stashed in a purse or beach bag). Each glass is covered in a patented Clean Wrap to keep the wine fresh and the glass clean from handling and is 100 percent recyclable. Each glass retails for $2.99 (beat that, happy hour!), and a case of 12 is $39.99.
Drinking it is easy: (1) Unzip the wrap; (2) Twist off the lid; (3) Peel off the seal and enjoy. Available here.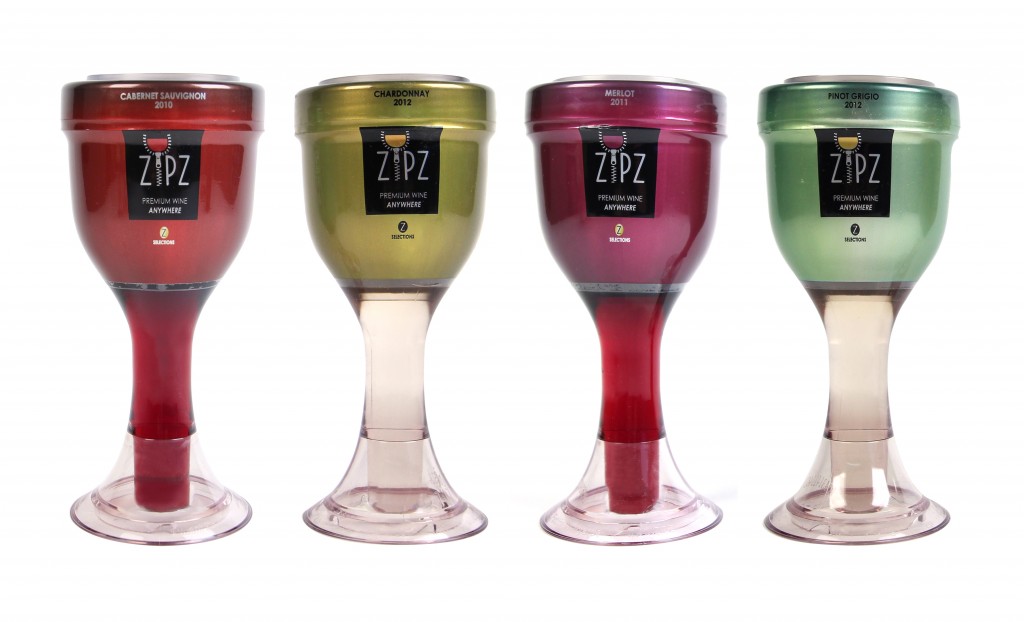 Want to win a free case? We're giving 3 lucky USA readers a case of their own to try (and enjoy). Here's how to enter:
1. Comment below telling us which variety you'd like to try and where you'd drink it– see the list of varietals here.
2. Share this post on Facebook and tag @theluxuryspot so we can see!
3. Make sure you're at least 21 years old and live in the USA.
Voila! We'll pick 3 winners by October 15, 2014.