Hello, holiday shopping.
If you're wondering what to get your kids, it may be time to pass over all those remote control cars, STEM building kits, coloring books, and other doodads — because there's a Dyson for kids, and yes, this vacuum has real suction. Better yet, it's only about $30 (and makes a great addition to some of our other favorite Amazon Prime gifts).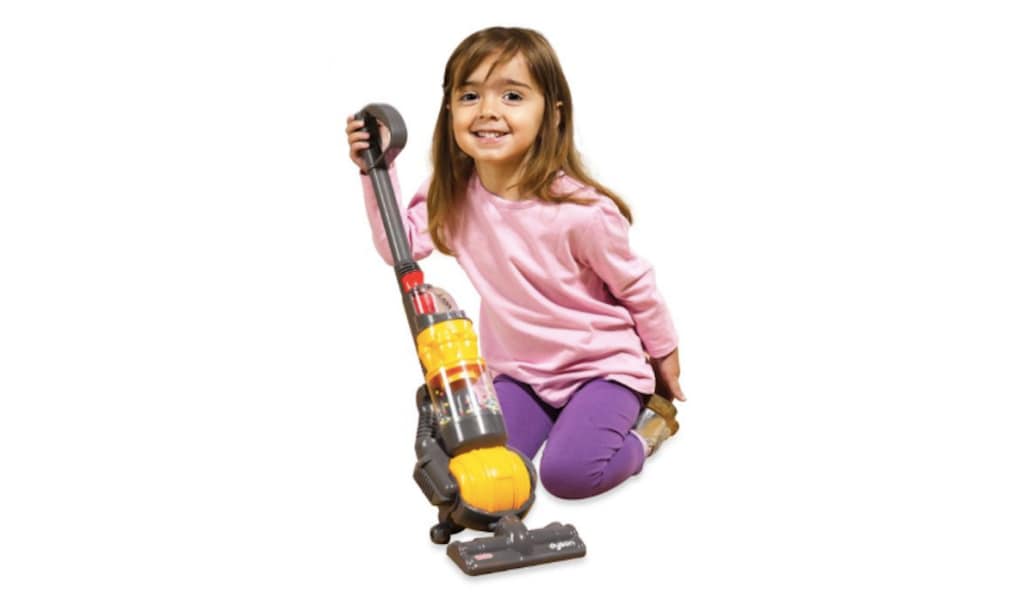 I know what you're thinking, do kids really want to play with cleaning supplies? When they have real motors and offer real action, we think so, and in the very tiny chance your kid is bright enough to catch onto this clever trick, hopefully you'll get a few cleaner area rugs out of it in the meantime. But seriously, we think this is a fun gift that's surprisingly cheap at under $30, has the ability to tackle real problems (kiddie messes like spilled Cheerios), and looks like the real-deal adult Dyson vacuum.
It's a total "let's match" scenario for on-trend parents and kids. The product description is our fave, though:
Take your little one's role playing to a new level. The Dyson Ball Toy Vacuum makes helping around the house even more exciting and realistic for your child, making them feel like part of your world while also developing essential life skills.
"Exciting," and "realistic." BEST. But seriously, is a Dyson for kids not the greatest idea ever?
Love this article? For more beauty, style, travel, and trending topics check out The Luxury Spot on Facebook. Like us and we'll love you back!