So I have the worst case ever of AED. Asian Eyelash Disorder.
I suffer from short, straight, sparse lashes and I absolutely hate them. I've attacked them with my Shu Uemura eyelash curler. I've coated them in gallons of lengthening, curling, and volumizing mascara. And I have yet to find the perfect equation to creating Penelope Cruz-esque luxuriously thick, long, glossy lashes.
I had given up all hope and resorted to gluing fan-shaped falsies to my eyelids if I ever wanted a dramatic feminine flutter.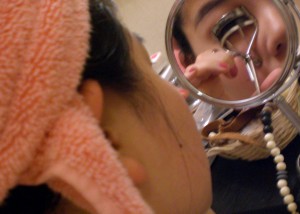 Le sigh, woe is me.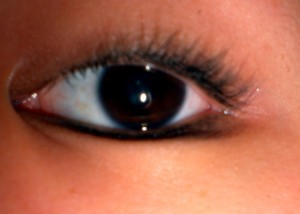 Eyelash, after curling, sans mascara
Eyelash, after curling, using two coats of Rimmel Glam'Eyes Mascara
Pitiful, right?
Well, when the lovely ladies at LuxLash contacted me with a miracle/solution, I jumped at the opportunity to be the official Lux Spot test dummy.
LuxLash is an exclusive spa in Boston, specializing in eyelash extensions, a service that includes applying approximately 120 individual custom selected lashes about an 1/8th of an inch from your own lash line – giving you super lusciously full and natural looking lashes. Owner, Suzanne Cats, created this innovative process about two years ago and has launched a Newbury Street flagship, as well as a Nordstrom in-house spa in Natick, Massachusetts and a new location in Beverly Hills, to open this December.
The process takes about two hours and sort of feels like the dentist – sans the drills and anguish. You're seated in a reclining lounge and tape and padding protects your lower lash line and skin, while propping up your upper lash line to be coated in adhesive. To be honest, at first, I was anxious and the tape pulling up my eyelid was giving me a headache, but 15 minutes of Rat Pack lullabies later, I was already dozing off.
My service didn't take the full two hours – I was ready in about 90 minutes – but as they unveiled my fluttering sex kitten lashes, I realized why LuxLash has such loyal clientele that are willing to be taped and pulled for two hours again and again.
The service itself might be a little pricey (upward $200USD) but with proper care (no oily makeup/products, no mascara/curlers, no prolonged periods of time in saunas and steam rooms) can last about two months – perfect to get through the holiday season.
Plus, 7 days after your initial appoint, LuxLash invites you back for a complimentary touch-up/revamp, whether you got overly excited and couldn't stop pulling on them for the first 24 hours and most of them fell out or you want them longer/shorter/luxer… whatever you please.
And not only does LuxLash do fabulous lashes, they also do arch-creating botox, eyebrow enhancement and filling, eye brightening and whitening, and a number of other specialty services. Also, lashes can be enhanced with novelty colour lashes, mink lashes, and even done 'bad boy' style, which basically doubles the amount and length I was given in my standard set.
So goodbye Shu Uemura, you served me well.
Visit LuxLash in Boston at 232 Newbury Street or call: 617.587.LASH for more information on their other locations.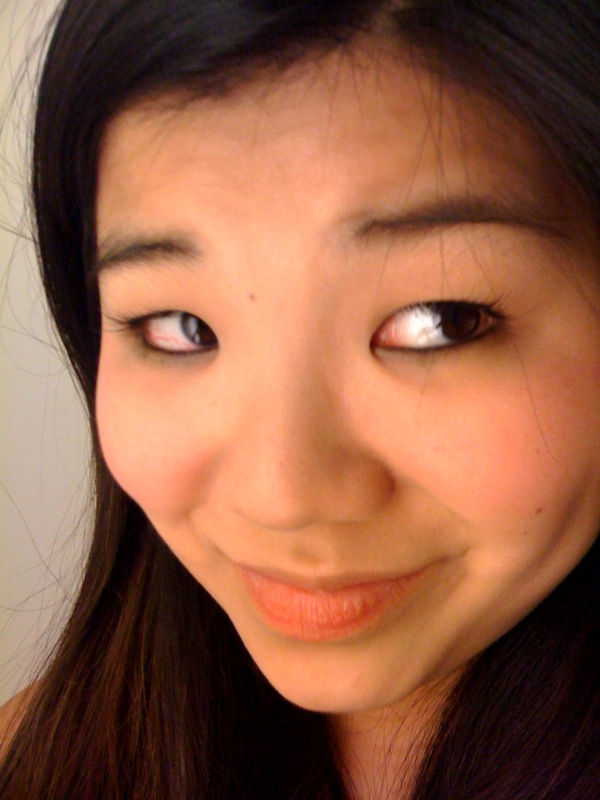 Disclosure: All products were provided for review. No monetary compensation was received for this review. All opinions belong to the author.