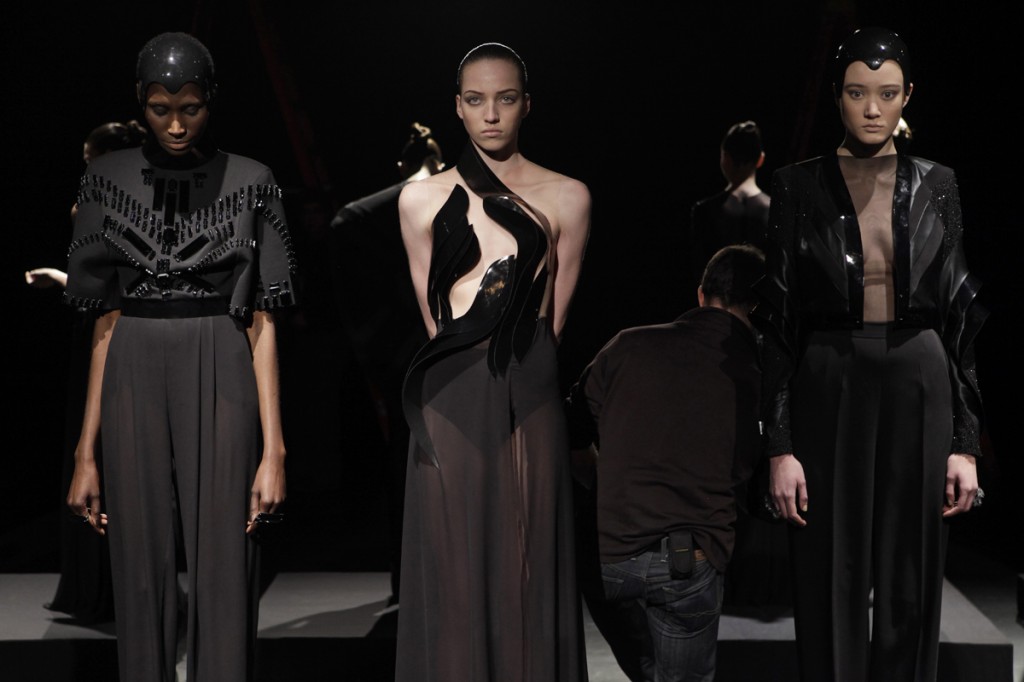 Alon Livné is arguably the most prestigious young fashion designer in the Middle East, with Autumn – Winter 2013 showcasing the eighth season of his eponymous line. His show debuted Saturday evening at the Box at Lincoln Center and the pieces were absolutely stunning. All black (which we love) and very intricate and feminine detail.
After training at Alexander McQueen, Alon was appointed to the eveningwear and couture division of Roberto Cavalli, where he focused on main and pre-collections as well as bespoke gowns for celebrities and international royalty. His store, located in the fashion epicenter of Tel Aviv, has become an international destination for stylists, editors, and fashion enthusiasts alike.
This imaginary earth is inhabited by figures transformed through crystallization; once breathing, now beautifully frozen jewels imprisoned in a world hung between day and night, dawn and dusk. The Alon Livné collection contains evening dresses as well as tailored separates, carefully made by a balance of new and old craft: modern sewing techniques juxtaposed by finishing methods taken from the couture world.
Photos via Dan Lecca