5 Reasons why I need these Oscar de la Renta Pajamas in my life:
1. If there is one thing I've learned in life is that if you look good, you feel good. And, these pajamas look so good, they must feel amazing.
2. Beauty sleep is the real deal. How am I supposed to get beatified while I sleep, if I'm not wearing the right outfit?
3. I've always wanted to have a princess sleepover like Mia in The Princess Diaries 2 and these pajamas would justify it.
4. With a sick clutch and a nice pair of jeans, I can take this pajama shirt and turn it into a super trendy button up.
5. In the rare event that there is a fire in my dorm, I need to be prepared with cute pajamas for the cute firefighters.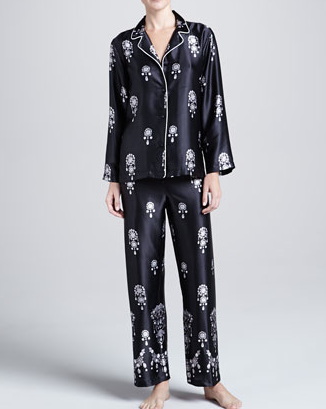 Image via 1.