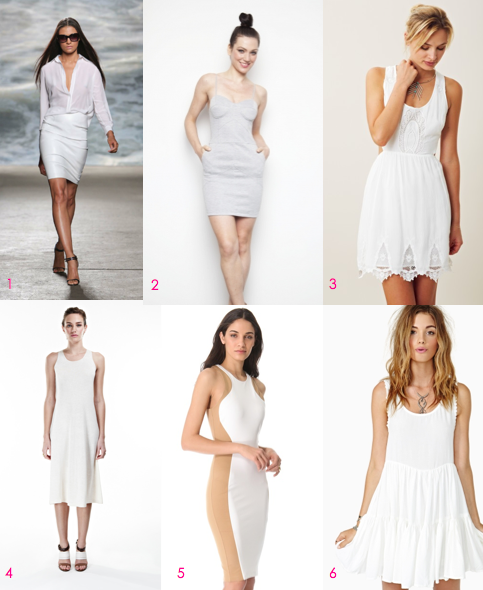 Dear summer, where did July go? For the rest of August I am making a vow to not wear anything resembling dark, oppressive, winter clothes – as I know that in a few months, I'll regret not have taken the opportunity when it was given to me, to wear basically lingerie and a see through white dress down the streets of second avenue.
We've rounded up six sleek, chic, and effortless white dresses to take you through the rest of the summer.
1. Rolando Santana (Spring Summer 2013) available here.
2. Reviere available here.
3. Natalia Allen available here.
4. Nasty Gal available here.
5. Torn by Ronny Kobo available here.
6. Aryn K available here .