Who wouldn't want to live like Marie Antoinette? I'm talking in the Sophia Coppola sense, not the beheaded real life sense. Pastels, gowns, having a constant "over it" look on your face, and being engulfed in macarons is a lifestyle I could get used to. You may not live in Versailles or have a team of attendants dressing you every morning, but that doesn't mean you can't be about that life. Here are three things to help you be about it:
1. All pastel everything. And by everything, I mostly mean makeup. Get that Marie Antoinette complexion with plenty of pinks and peaches. My go-to? Mark Touch and Glow Shimmer Cream Cubes All Over Face Palette. See below: does that not scream, "Wait on me hand and foot, and feed me fantastical pastries"?!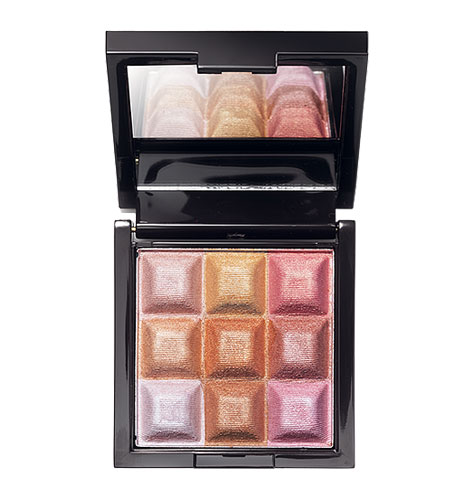 2. Speaking of fantastical pastries…Lette Macarons are the new Ladurée, and if Marie were alive today, she would totally be their spokesperson. Lette is a Beverly Hills native, but thankfully, the macarons can shipped throughout the country to meet your need to be surrounded by towers of chic French sweets all day, everyday.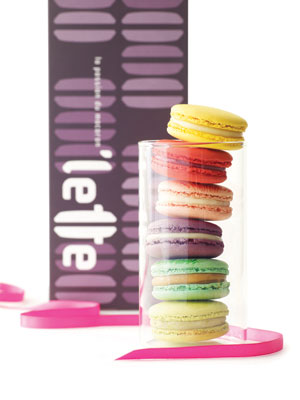 3. It's all about the hair. Marie Antoinette loved a good updo, obvi. If you don't feel like reaching the same heights that her hair did, or simply don't feel like making a trip to your town's wig district (is NYC the only place with a wig district?), then find a happy medium with Goody Spin Pins. You've probably heard of them and have probably been skeptical, but let me tell you, I have more hair than both Marie Antoinette's and Amanda Bynes' wigs combined, and they worked like a charm. Versailles would approve.