A theme park in South Korea decided to dress up their penguins in Christmas outfits (totally normal) for the holidays this year. I've seen dogs wearing Chanel and even pink animals, but never penguins dressed quiet like this. Actually, I don't think I've ever seen penguins dressed up at all…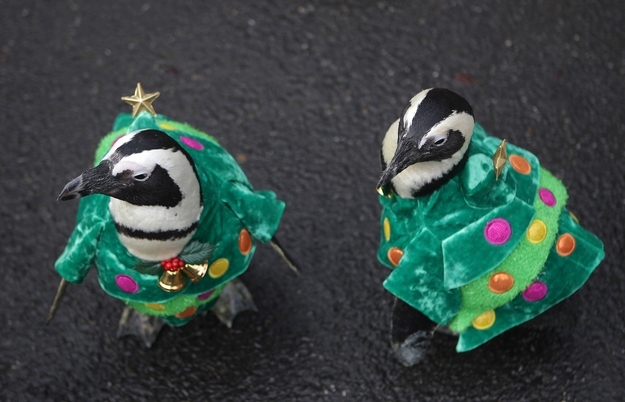 Christmas might be over but they are making me want to celebrate it all over again!
I'm sure there are a lot of ethical things wrong with dressing up penguins, but you have to admit they look adorable.
Image via 1.