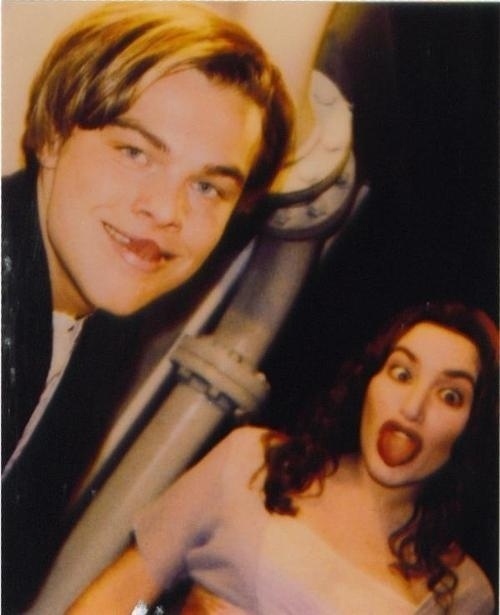 Anyone who was alive in the late 90's remembers that Titanic was a once in a millennium event that everyone, no matter how young or old you were, partook in. I remember this so clearly because I went with my girlfriend at the time, and it made me love her even more for sharing that experience. Now, of course, I love penis. However, that doesn't negate my Titanic experience in any way, shape, or form. So, to celebrate nostalgia, here are five surprising facts about one of the greatest movies of all time.
Studio execs wanted Matthew McConaughey for the part of Jack, but James Cameron insisted Leonardo Di Caprio. Can you imagine if McConaughey had been shirtless in that freezing water?
Reba McEntire was originally offered the role of Molly Brown, but had to turn it down. Thank God. Country music and bad red wigs had no place on the Titanic.
The coat Rose wore during the sinking scene was a size 8 when she is actually a size 4 (a little ironic, if you ask me). The goal was to make her look more vulnerable. Write that down in case you ever want to play a damsel in distress.
In order to break the ice for her nude scenes with Leo, Kate Winslet flashed him the first time they met.
The last night of shooting Titanic, some merry pranksters (read: Leonardo DiCaprio) mixed angel-dust in with the clam chowder. 80 people went to the hospital suffering from hallucinations.The craziest part of this all is that angel-dust was a thing back then.
[
via buzzfeed
]