Foot contour is real, people.
Mentally prepare yourself to look at feet. Ready? Good! Because if you aren't into the foot contour game you are sorely missing out. Foot contour is real, people, and it's the only way to fake a foot on fleek.
Your ideal foot contour product is creamy and waterproof. This will make it easier to blend and make sure that you don't sweat off your hard work. We're using a concealer that is several shades too dark. You'll also need tools to apply and blend out your made-up foot. We're going for cotton swabs because it's cheap and hygienic, and you don't have to think about how your favorite eyeshadow brush once blended out your toes.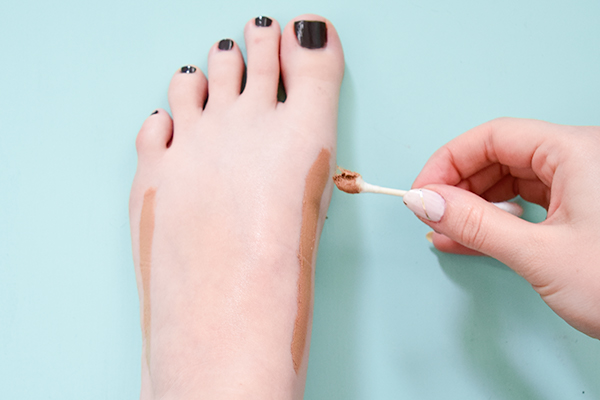 Start by applying contour to the sides of your feet. Don't worry about being heavy handed here, this part of the foot has the most space to compensate for over-applying. It helps to start with the sides of your feet so you get a feel for how your contour product will apply to the foot (as opposed to your face).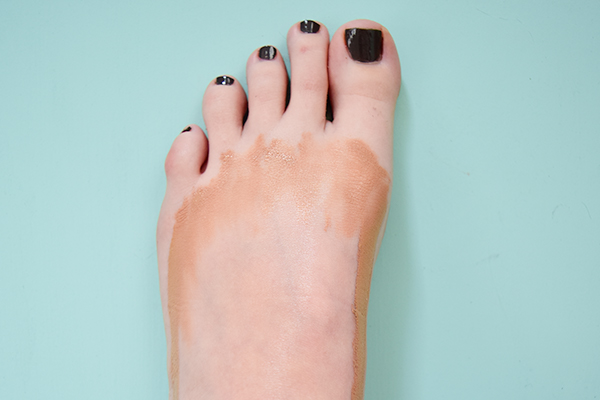 After you've applied foot contour to the sides of your feet, bridge the gap between in the area just before your toes. It will make your life a lot easier to feather this out as you go. Just take your cotton swap (or, gasp, brush) and sweep up and down after you've placed the line down.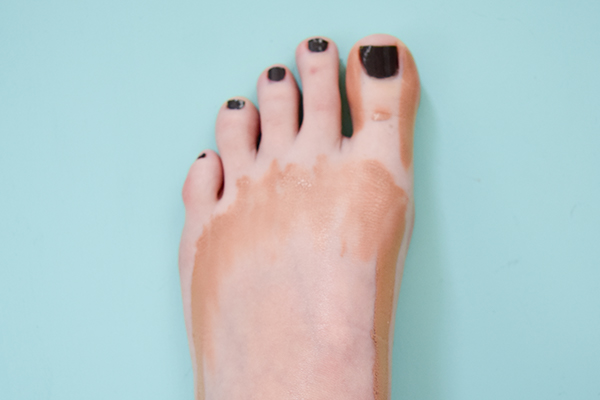 Now you fan finally start on contouring your toes. It's basically going to follow the same guide as the top of your foot. Start off by contouring the sides, then apply just a little contour product to the joints in the toe.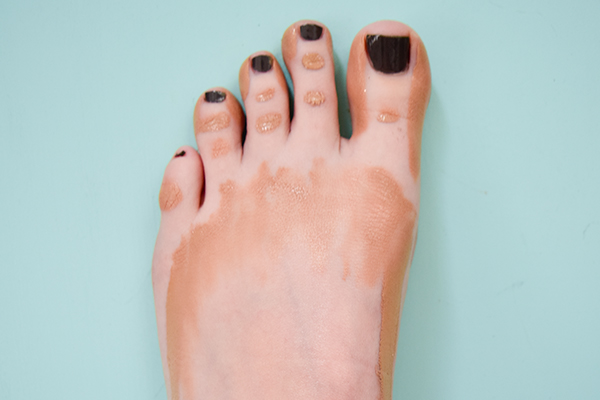 For smaller, skinnier toes — don't contour down the whole sides. Instead, just apply contour to the fleshiest bits. It will create a straighter, more even look, kind of like how you'd contour a nose!
Obviously, if you're going to apply foot contour, you're going to apply highlight too. It's the only rational choice. We're going in with a liquid highlighter and a clean cotton swab.
Apply a good dab of highlight in all the areas between your contour to get the glistening foot of your dreams.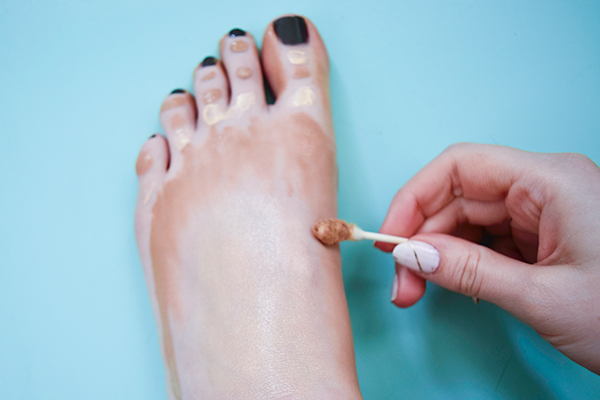 Now it's time to blend.
READ MORE: DIY Glitter Eyebrows
Pro tip: if you're actually going to do foot contour, it will probably be easier to contour as you go, before the products have a chance to set.
We're still using cotton swabs to blend, just do the contour first before heading to highlight which is a little more forgiving.
With all that hard work you'll get a beautifully contoured foot, just the way you like it.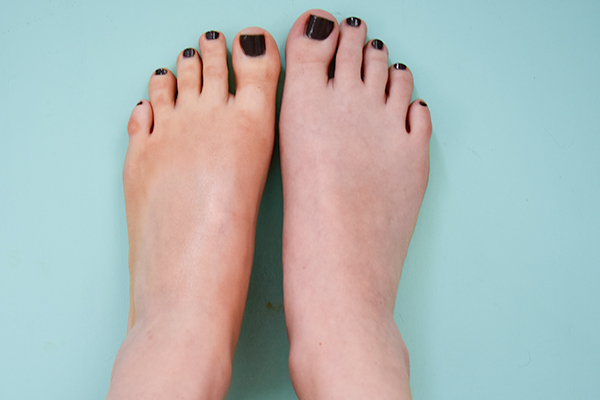 Totally worth it, because makeup for feet.
Love this article? For more beauty, style, travel, and trending topics check out The Luxury Spot on Facebook. Like us and we'll love you back!