Freedom Cove is a self-sustaining island in Canada.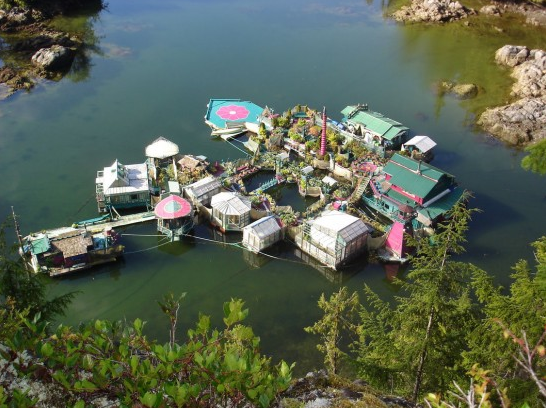 If living off the grid is your thing (and lets face it, who wouldn't like to run away from our government sometimes), then you should probably pay attention.
Canadian couple Wayne Adams and Catherine King have been living off-the-grid since 1992 in Freedom Cove, a self-sustaining, floating island they built. The Freedom Cove is a totally unique structure consisting of 12 floating platforms connected by wooden pathways, and includes greenhouses, a lighthouse, gardens, and various living spaces. The couple live there with their two children, grow their own food, drink water from rainfall and waterfalls, and create energy through solar panels and photovoltaic energy generators.
Say what you will about city life, but the idea of living smack dab in the middle of nature with no ties to the outside world is down-right tempting, especially every morning when I am awoken from my slumber by the soothing sounds of construction.
READ MORE: Turtle Shaped Island That Only Appears in Spring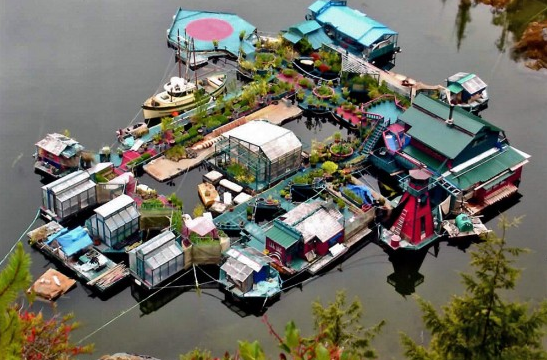 [
via
]