A couple of Canadian entrepreneurs are shipping fresh, Canadian air to polluted cities all over the world.
I live in New York City, so polluted air is nothing new to me. In fact, I have grown so accustomed to breathing the exhaust fumes of cabs and the delightful smell of sidewalk piss that it feels normal. I am currently in Florida, and the sunshine and fresh air makes me feel like I am on an alien planet. I assume polluted air will trickle in from from China sometime soon, though.
Everyone knows that the air in the Canadian Rocky Mountains is some of the freshest air there is, so a duo of Canadian entrepreneurs have decided to capitalize on that by selling 'Vitality Air', which is basically just canned air from the Canadian Rockies.
READ MORE: 5 Air Pollution Effects on Skin
The first prototype of 'Vitality Air' was just a Ziploc bag filled with air, which they sold on Ebay for 99 cents. Because this is where humanity is, okay? Just ponder that for a moment. They made a second bag to start a bidding war, and that bag went for $168, if you can believe the insanity of it all. In 2014 they turned this idea into a legit business, and started selling canisters of air, at prices ranging from $15 to $46, that contain about 150 inhalations of air. Part of me is all yay, capitalism is alive! and the other part is all go away.
The company is currently in talks with polluted cities all over the world, and the venture is actually a pretty big success.
I can't tell if this is an example of the sad world we live in, or a great wake up call about what we are doing to the environment, but there is one thing I can definitely state without impunity; these guys are pretty much geniuses.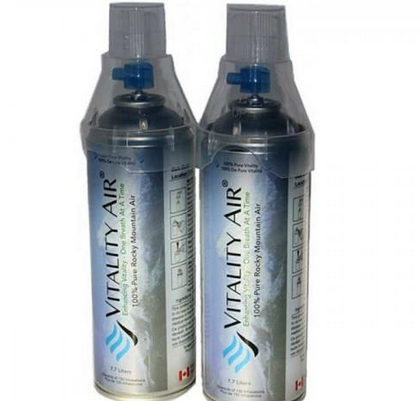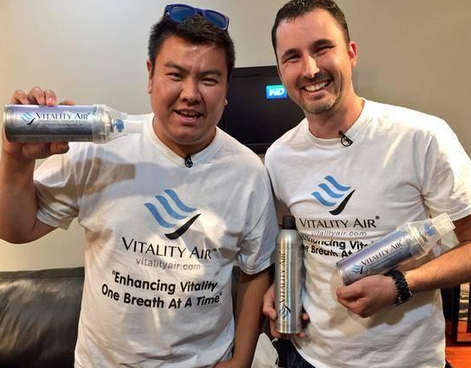 [
via
]