A millionaire built a life-size recreation of Noah's ark, and we're not sure if his point is that the flood is heading our way.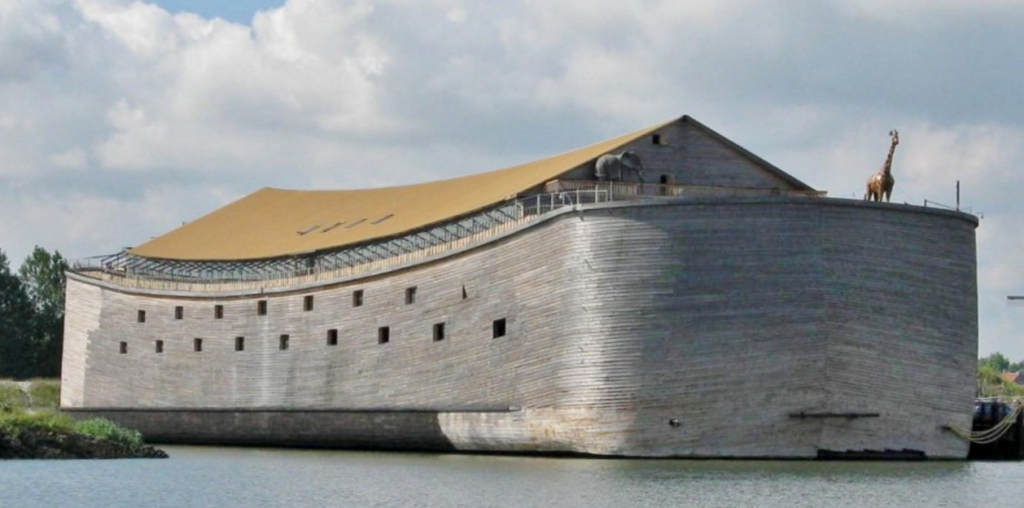 I don't know much about Noah's ark except for the fact that he could have done the world a huge boon by smooshing the two mosquitos on board, but he did nothing, and now we have the Zika virus. But whatever, I'm sure there's a biblical reason for Zika, too.
Johan Huibers, a millionaire and creationist, had a dream of recreating the ark in life-size– and in 2005 he realized that dream. The recreation of Noah's ark he delivered was 230 feet long, and he used it to sail around for three and a half years. Unfortunately that wasn't enough for him, so he spent another $1.6 million USD to create an actual replica of the original ark– materials and all. The new ark is 430 feet long, 100 feet wide, and 75 feet high. It has five decks, and can hold 5,000 people. Huibers actually filled the boat with life-size plastic sculptures of all the animals that Noah allegedly saved (we're still waiting for images of the unicorn one, but whatevs), as well as some real-life animals like birds and bunny rabbits. The ark has become a tourist attraction (because a biblical rollercoaster beats Six Flags), and now boasts a restaurant and two cinemas all devoted to spreading the word of God.
I don't remember the cinema part in Genesis, but also, whatever. If someone can find that line, tweet it at me. Seriously.
READ MORE: The Bible Belt and Porn
I guess there are definitely worse ways to spend millions of dollars, but if I was going to recreate a biblical myth, I think I would choose Sodom and Gomorrah. Oh wait, I'm gay, I basically already have. I still would like to take a joyride on this full scale recreation of Noah's Ark, though (with a daiquiri).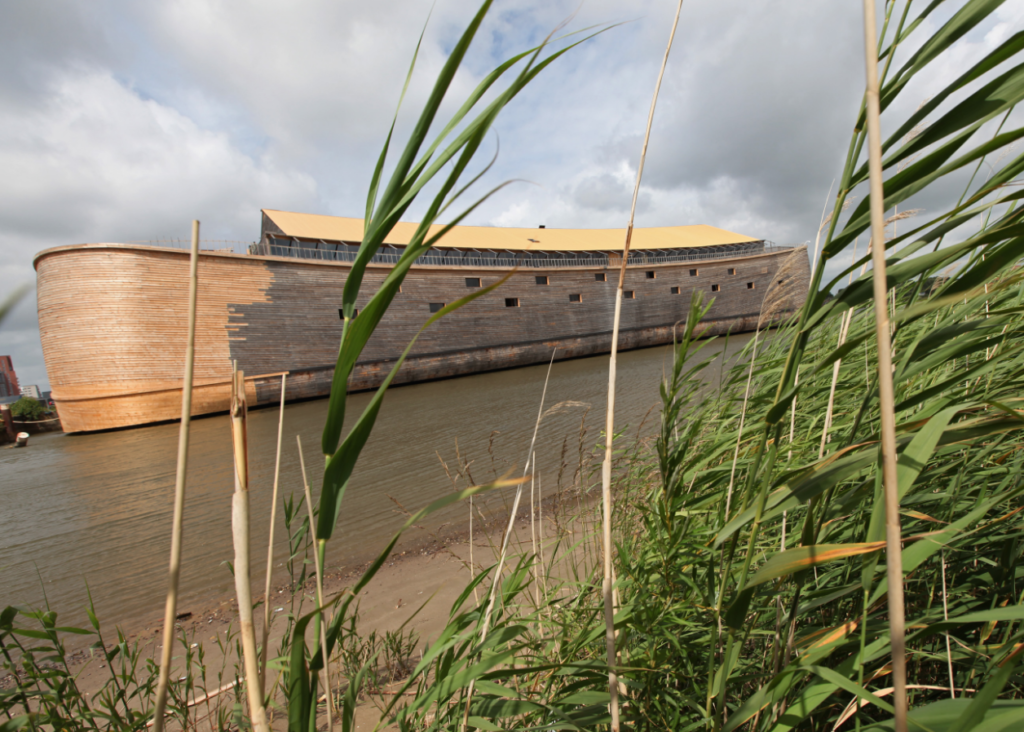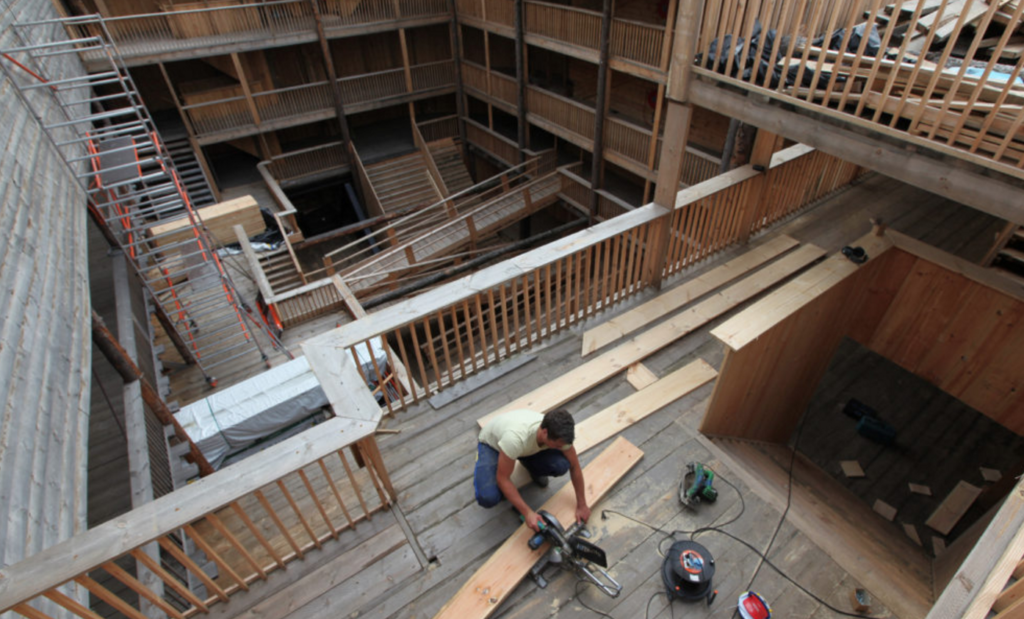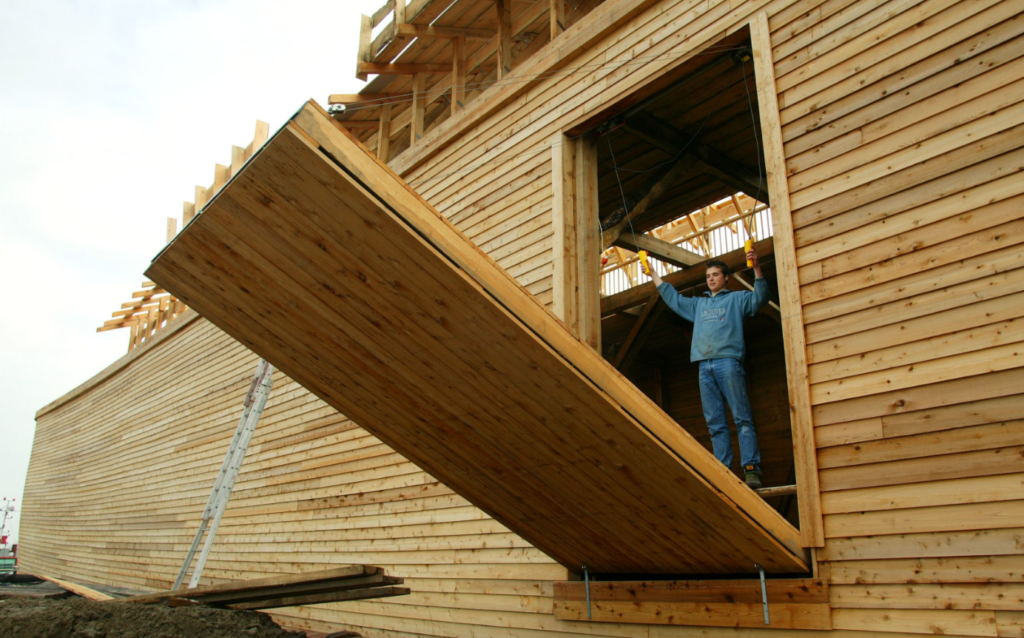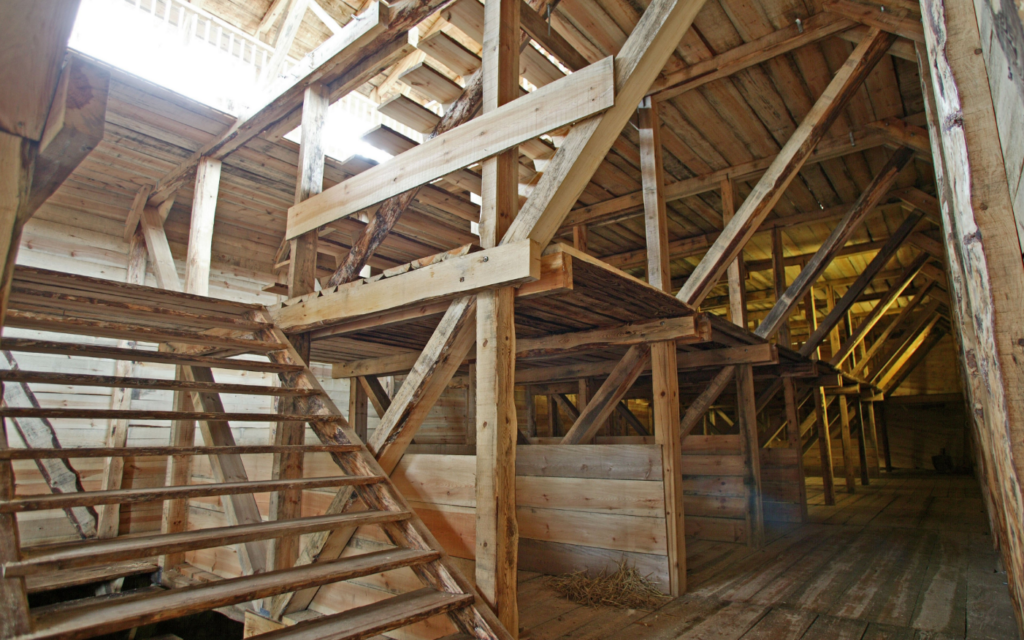 [
via
]