A tikka masala seagull was stained orange when he flew head first into a vat of Indian sauce.
I can finally breathe a sigh of relief, because I now know how Betsy Johnson dyes her hair. A really hungry seagull by the name of Gullfrazie fell into a vat of chicken tikka masala in Wales last Monday. The seagull was scavenging meat from a waste bin that was left uncovered, and he nearly drowned in the liquid. He was taken to an animal hospital and cleaned up, and the staff couldn't help but comment on how delicious he smelled. Apparently the smell has lingered, but it affected the natural oils on his feathers, so Gullfrazie is being kept for a few days until he fully recovers.
He is officially super on trend with all the rainbow hair Instagrammers now, so if you're looking for a bird to throw sponsorship dollars at, he's probably just the guy you're looking for.
READ MORE: Merman Hair is a Thing Now
I have seen a lot of strange animals (in fact just a second ago on the streets of New York I saw red and blue dogs being pushed in a stroller), but a bright orange tikka masala seagull (living, not cooked) is a first.
Now I need to go order some Indian food, though.
Thanks a lot, Gullfrazie!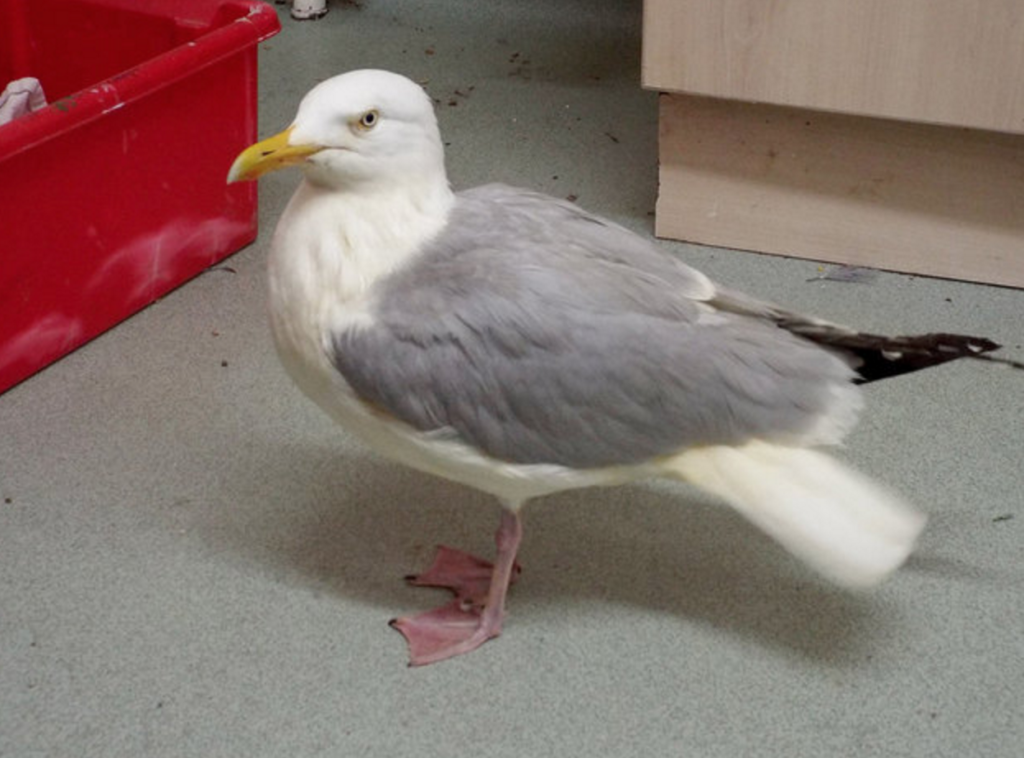 [
via
]