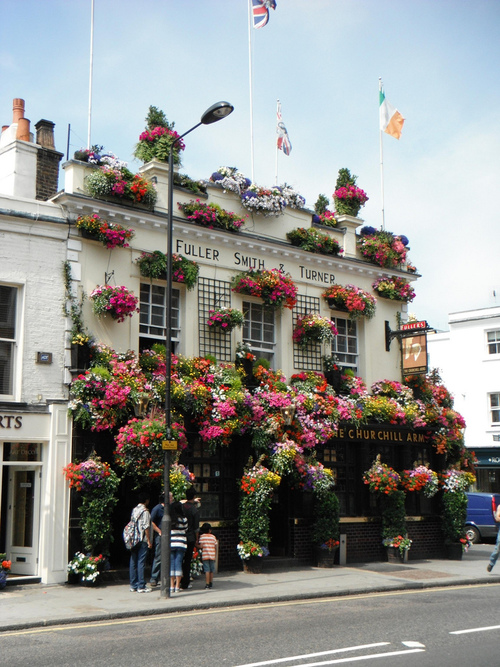 Fuller's Brewery is an independent family regional brewery founded in 1845 and based in Chiswick, West London. In addition to being one of the most gorgeous floral covered on the block, there is over 350 years to this brewery.
Fuller's is most widely known as the brewer of London Pride, one of the UK's leading premium cask ales, as well as many other award-winning ales such as Chiswick Bitter, ESB and 1845. Three of Fuller's beers – London Pride, ESB and Chiswick Bitter – have been named Champion Beer of Britain, a record unmatched by any other brewer. Fuller's ESB (Extra Special Bitter) has the distinction of being the beer which spawned an entire beer style in the USA. Fuller's has continued to selectively acquire pubs to add to its estate and the company now owns and operates over 380 pubs.
If you find yourself in London and just happen to love flowers, all things beautiful, colorful, and enjoy drinking beer, then this place is for you.
Image [ via ]