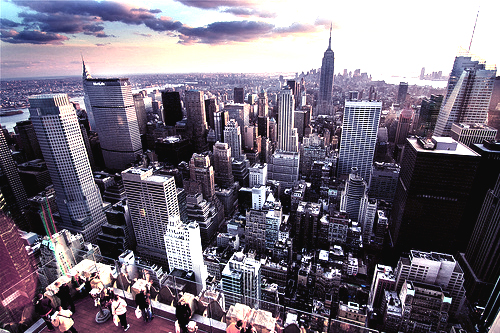 Did you know there is more to Midtown, Manhattan in New York City than the Empire State Building, Times Square, and Rockefeller Center? Crazy right? Granted, all the touristy stuff is fun for your first visit, but believe me when I say, as someone who lives here, it gets real old, real fast! So for those of you seeking out an insider's scoop on where to go and what to do in the heart of the city that never sleeps, here are my 5 top suggestions:
1. Thirsty? Grab a drink in the hidden, secret outdoor lounge/garden on the second level of the Hudson Hotel, just off of Columbus Circle.
2. Hungry? Dishes is the hottest new spot to grab a quick bite of healthy gourmet sandwiches, soups, salads, pastas, hot dishes, and more! I am personally addicted to the tapioca pudding and their bold coffee!
3. Want to go to a museum where you won't fall asleep? Check out the Fashion Museum located on the campus of the Fashion Institute of Technology just down from Time Square!
4. Got kids? Take a trip to the newly-opened Pop Tart World, the official Pop Tart store. Satisfy your sweet tooth with some Pop Tart sushi (mashed up pop tart wrapped in a fruit roll up)!
5. Feeling fancy? Start cocktail hour off in style and sip on the finest of bubblies at the Champagne Bar in the Plaza Hotel!
image
via