If you're on your way to a show in the LES dramatic hair & makeup are the keys to a channel the iconic Rock & Roll era a la Debbie Harry (and less like Taylor Momsen (WTF, Isn't that a nightgown?!)
Bad Ass Sultry Eyes: Line eyes with a thick line of black liner from beauty addicts, and smoke with a charcoal-y shadow from L'Oreal's Infinite Color Smokes collection to get an even & multi-faceted look, smudging darker shadow at the lash line with a stiff brush to smudge & define (TIP: lip brushes, like those from Cozette, are usually less expensive, and they work great!). Apply medium color up and in to the crease, and the lighter colors to highlight the browbone and inner eye. Finish with lots of shiny coats with Stila's – the infused sparkle will give your lashes serious flirt-power.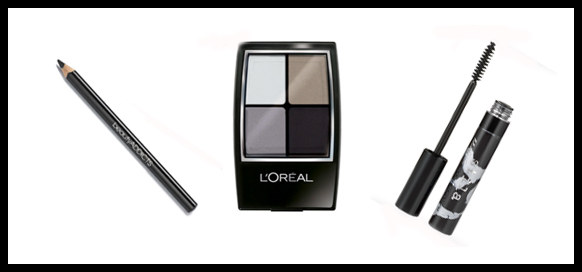 beauty addicts effortlessEYES in Secuction [$16 beautyaddicts.com]; L'Oreal Infinite Color Smokes in  Blackened Smokes [$7.15, at drugstores]; Cozette Precision Lip P325 [$14 RouqueCozzette.com] ; Stila Black Diamond Mascara [$24  StilaCostmetics.com]
Rockin' Red Lips: Keep the cheeks clean & blush free to keep your lips & eyes the stars of the show. Lipliner is so 1999, use a lip stain to prime lips and a true red lipstick to set.  Bonus: cooler red tones make your teeth look whiter and flatter any skintone.  Add drama with a matching red gloss, to make the look modern.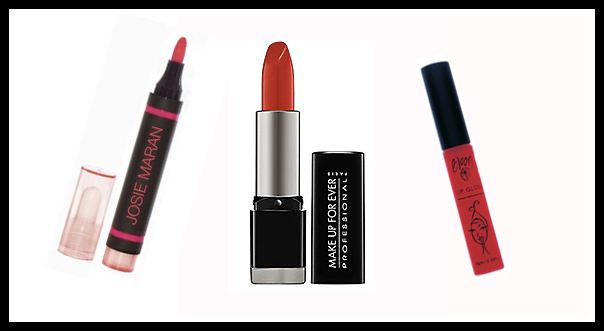 Josie Maran Magic Marker Lip & Cheek Stain [$19 JosieMaranCosmetics.com];Â  Makeup For Ever Moulin Rouge – KISS FOR A CAUSE [$19 Sephora.com];Â  Bloom lipgloss in Watermelon [$24 BloomCosmetics.com]
"I Don't Care" Hair: Use a dry shampoo, to really get a touchably soft & tousled look in clean hair to get the added volmue & control to style, or in second day hair to achievea clean look that can still be styled without looking messy.
TIGI Rockaholic Dirty Secret Dry Shampoo[$19.95 in professional salons locations on TigiHairCare.com]