The Official Gifts for Travel Enthusiasts guide– there's something for everyone with a passport.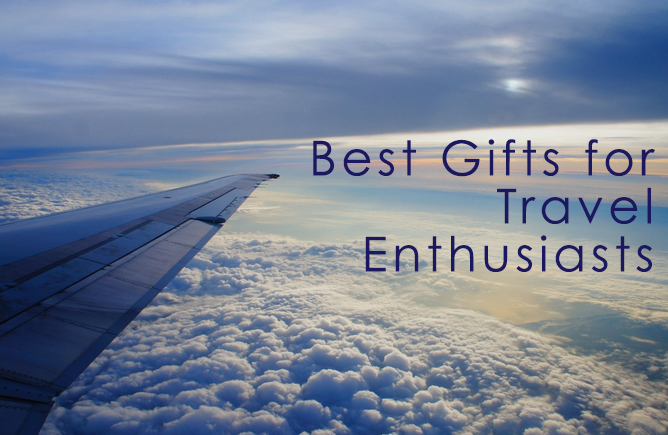 LuMee Cases for smart phones. The LuMee case will help make your traveling 

selfie

photos and Facetime sessions perfectly lit. Whether you're in front of the Empire State Building at night or in and out of the sun on the sands of Nevis, the LuMee will protect your device and keep you perfectly lit without draining your phone. It was designed by a professional photographer and lighting expert, and LuMee case's face is surrounded by LED lights making the perfect Instagram 

selfie

 a real possibility. $49.95 and up at LuMeecase.com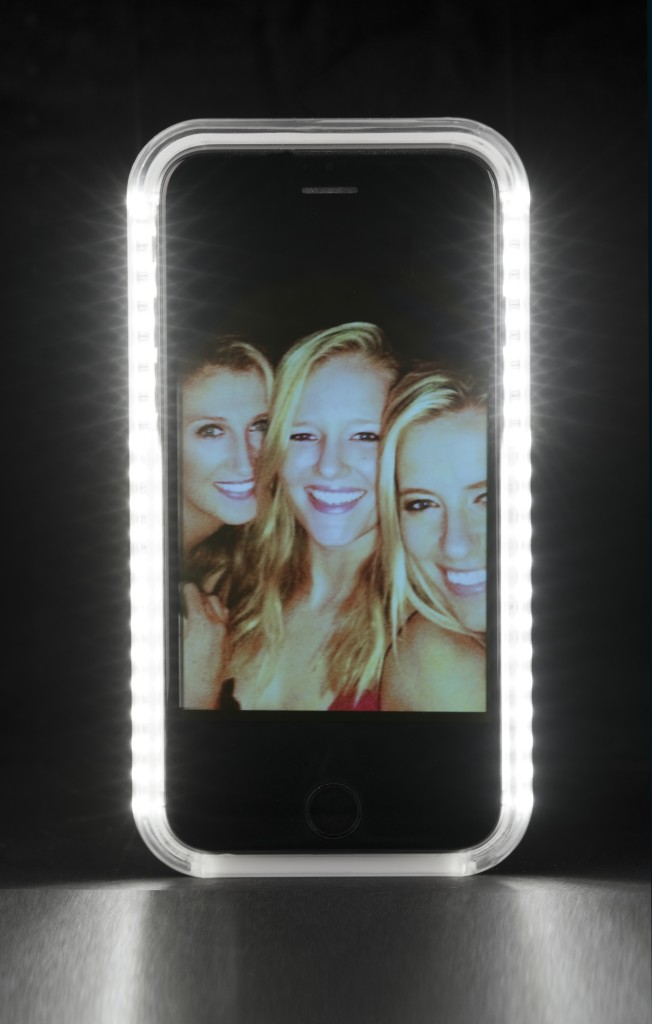 2. Travel-friendly jewelry. Not only is traveling with real diamonds risky because of all the times you'll take your jewels off at airport security and even at the hotel spa, it's additionally risky because it attracts the possibility of theft. Solution? Gorgeous jewelry that won't break anyone's back if it gets lost or stolen as they weave in and out of TSA lines and foreign lands. PANDORA makes lots of great pieces under $100, like this stackable ring that can double as a risk-free wedding band. $55, pandora.net
3. It's hard to travel to Austin all the time,but you can bring to someone you care about.  The Coterie Sampler helps you stay in the know and spend locally with our delivery of the freshest, best, and often limited-edition Austin-made products. You won't see these handmade original pieces in all of your friends' homes, and they come in full-size or samples sizes large enough to actually enjoy. You can pick a box with 4-6 items for under $40, or a slightly-less-than $60 version that's more fully loaded. In a recent box I had the pleasure of sampling an over-the-top delish Bloody Mary mix, homemade beeswax candles that smelled like a dream, and homemade ground nut flours to coat and bread whatever one might coat and bread.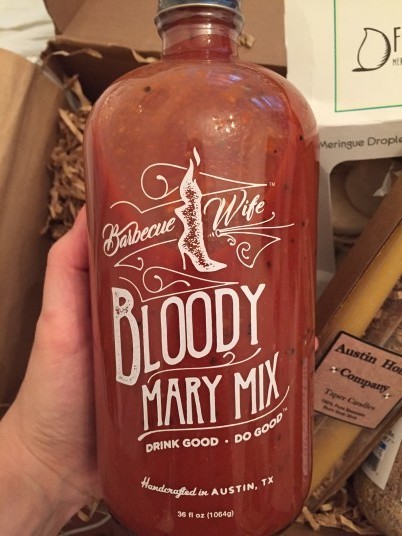 4. Plane-friendly underwear for him. I know, that sounds really weird, but if you ask any man who frequents long flights, he'll tell you that things get stuffy and hot down 'there.' FRIGO features high-end microfiber fabric and high-tech design that includes "mesh zones" plus "laser-cut vents" in the rear. The idea is to keep things cool with the most breathable construction. Also key to the product is an interior mesh pouch that separates a man's "package."  This helps prevent sweating and it also offers more support. It's adjustable as well, with an elastic band that controls the degree of lift and separation. Various styles and price points at freshpair. Also, 50 Cent swears by them as you can see here.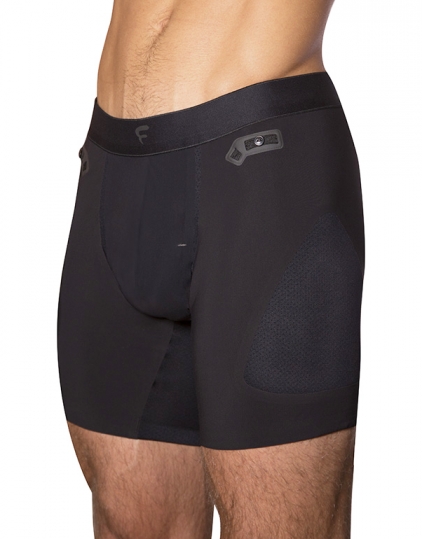 5. A cape-like wrap for the girl on the go. Sometimes rushing between cold terminals requires an extra layer, sometimes you just can't trust the blanket left on your airplane seat. That's exactly why every girl on the go needs a cape-like wrap. This fringy version is chic enough for any day of the week, but especially useful for up-in-the-air days. $62, bobeau.com.
6. A cute, easy to pack toothbrush. The first battery operated portable toothbrush with a built-in vented cap is only about $16– and it cleans with 22,000 brushstrokes per minute. It includes a compact case and one additional brush head (plus a free AAA battery). There are over 20 prints to choose from. $15.95, violife.com

7. An adorable backpack that's adorably functional. While this backpack was designed with moms in mind (it comes fully loaded with a changing pad and bottle compartments), it's also ideal for the average stylish traveling gal. Whether you've got baby bottles or water bottles, changing pads or notepads– you're completely ready for whatever your travels throw at you. This one isn't under $100, but it's a great find for fashionable travel enthusiasts so it's here anyway. $195, twelvelittle.com
8. Because laces are a pain, but you sort of need them. Everyone loves sneakers, most people hate laces because of the obvious bending (ugh), and time it takes to tie/untie at airport security. Good news, something better exists. There's a line of silicone bands that fits right through your usual lace holes to give a stretchy slip-your-tootsies-in-and-out-casually kind of effect. And they're cheap, so there's that. Around $15 per set (one set covers both shoes, entirely) at HICKIES.com.
[fanmob id="e28f5884-d5a2-40ce-9e16-24aa605b89ea"]