From time to time I get tired of my "less is more" attitude and I just want to glam it up.  I want a sparkly dress that's too short for my own good, some 6 inch heels, fabulously tan legs, and vibrant makeup in fun colors that just about skim the line of what's socially acceptable.  Good news!  I have plenty of skanky dresses and slutty heels!  Unfortunately, I never seem to have the time to bronze my legs (and we all know that it's hardly glamorous to be a leathery sun-slut), or to glam up my face.  But after visiting the DEX Salon & Studio in NYC, I've changed my tune entirely.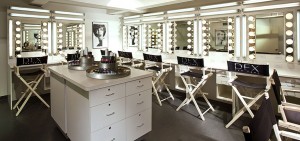 I went in simply thinking that I needed a kickass spray tan, and DEX does have the best one I've ever tried, but came out completely surprised.  Who knew I love lipstick? I had no idea.  I've never been a lipstick kinda gal… it's always been too rich and too complicated for my taste.  I liked simple glosses and tinted balms, and couldn't be bothered with cakey, old lady hues on my lips.  Then I found the most magical lipstick ever.  The lovely makeup team at Dex introduced me to a warm, apricot-like color that's somehow flattering on just about every skintone.  Seriously, it looks great on my olive skin, I lent a little to a blonde/blue/fair friend the next day, and just yesterday I forced and Indian girlfriend of mine to try it.  Obviously everyone thought it was gorgeous.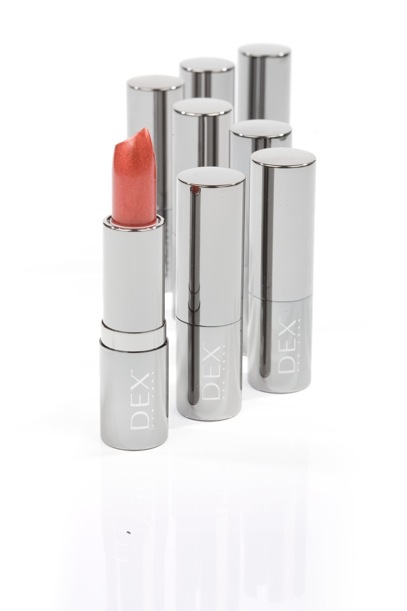 Dex New York in Court Street Apricot, you have my heart, and my $22.  Worth every last penny. And it's made of kickass minerals! I'm considering buying an extra few tubes just in case there's a world catastrophe or something.  Basically, lock me in a bomb shelter with a hot man and Court Street Apricot, and I'll be happy for a long time.
Disclosure: All products were provided for review. No monetary compensation was received for this review. All opinions belong to the author.