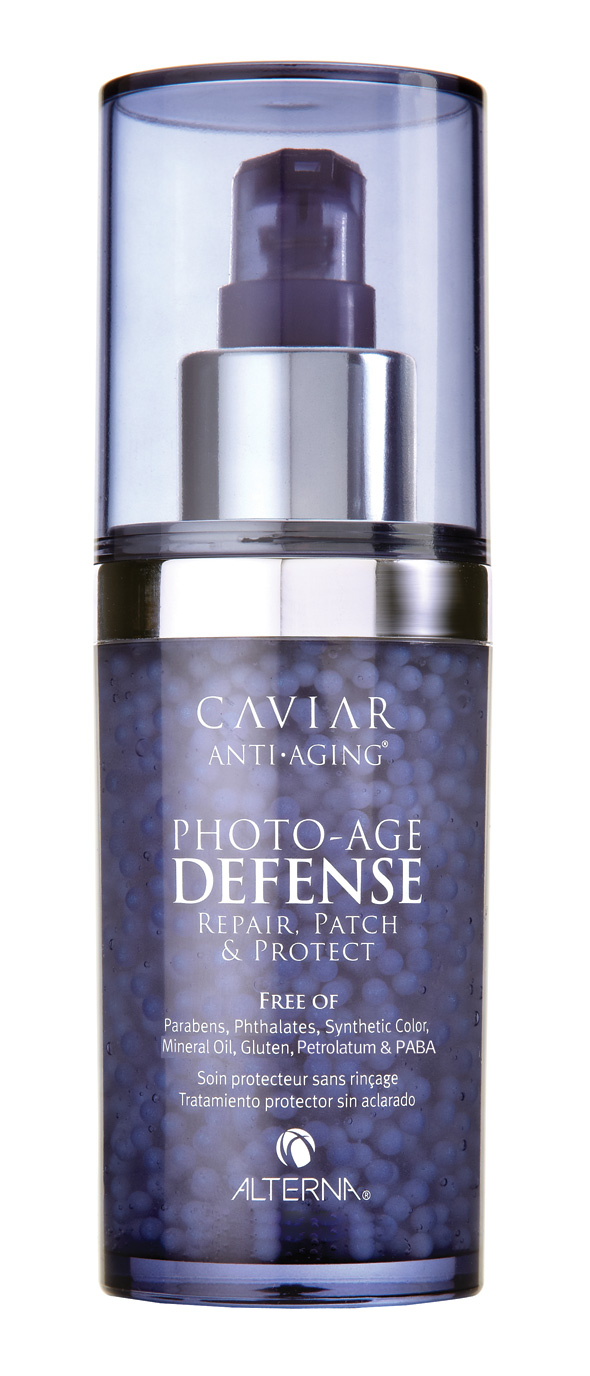 Caviar for your hair – need I say more? Caviar has always been considered a luxurious delicacy to enjoy alongside fine champagnes or to mark special occasions. Now, you can indulge your hair just as much as you indulge your taste buds – turns out that caviar not only tastes amazing, but also has restorative properties that can return your hair to a healthy and youthful state! And because we are obsessed with everything ultra-luxurious, and the products that keep us all looking young and beautiful, we are giving away five bottles of Alterna's Caviar Photo-Age Defense serum!
FOR OFFICIAL ENTRY:
Comment below, tweet at us, post on our Facebook, or send a telefax: what luxuries do you treat yourself to on the regular (I take long baths with exotic bath salts while sipping champagne every Sunday)? Tell us for a 1 in 5 chance to win Alterna Caviar Anti-Aging Photo-Age Defense ($35 value!)!
Alterna's Caviar Anti-Aging Photo-Age Defense is a leave-in, protective hair-shield that resurfaces each strand, filling in gaps and tears while smoothing the hair cuticle. It refracts natural and artificial light, including UVA/UVB rays, preventing and reversing the damaging effects of photo degradation!
Up your chances to win by following @AlternaHairCare and @LuxurySpot on Twitter, and 'like' Alterna Haircare and TheLuxurySpot on Facebook!
– P.S. If you 'like' this post, we'll like you extra hard
–
This stuff is great!