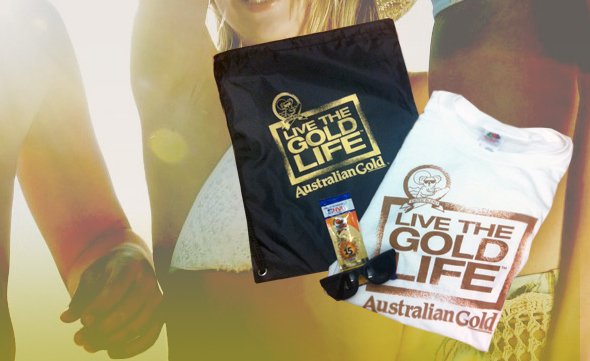 Now that Cinco de Mayo is behind us, it seems like there's nothing else to look forward to. WRONG! There's Memorial Day weekend. I love Memorial Day weekend because it's a great way to spend a whole weekend at the beach, lake or whereever and kick-off summer right. You get three days (four if your boss is feeling generous) to drink, bbq and start working on your tan. And speaking of sunbathing, no matter whether you're hitting the beach or your backyard, don't forget to apply sunblock! We're crazy for Australian Gold and this week we're giving away a special Australian Gold Memorial Day Package, including sunscreen, sunglasses, a t-shirt, and backpack!
Comment below, tweet at us, post on our Facebook, or send a telefax: How are you spending Memorial Day? (Renting a beach house with 14 of my closest friends!)? Tell us for a 1 in 5 chance to win a Australian Gold Memorial Day Package.
Up your chances to win by following @LuxurySpot on Twitter, and 'like' Australian Gold and TheLuxurySpot on Facebook!