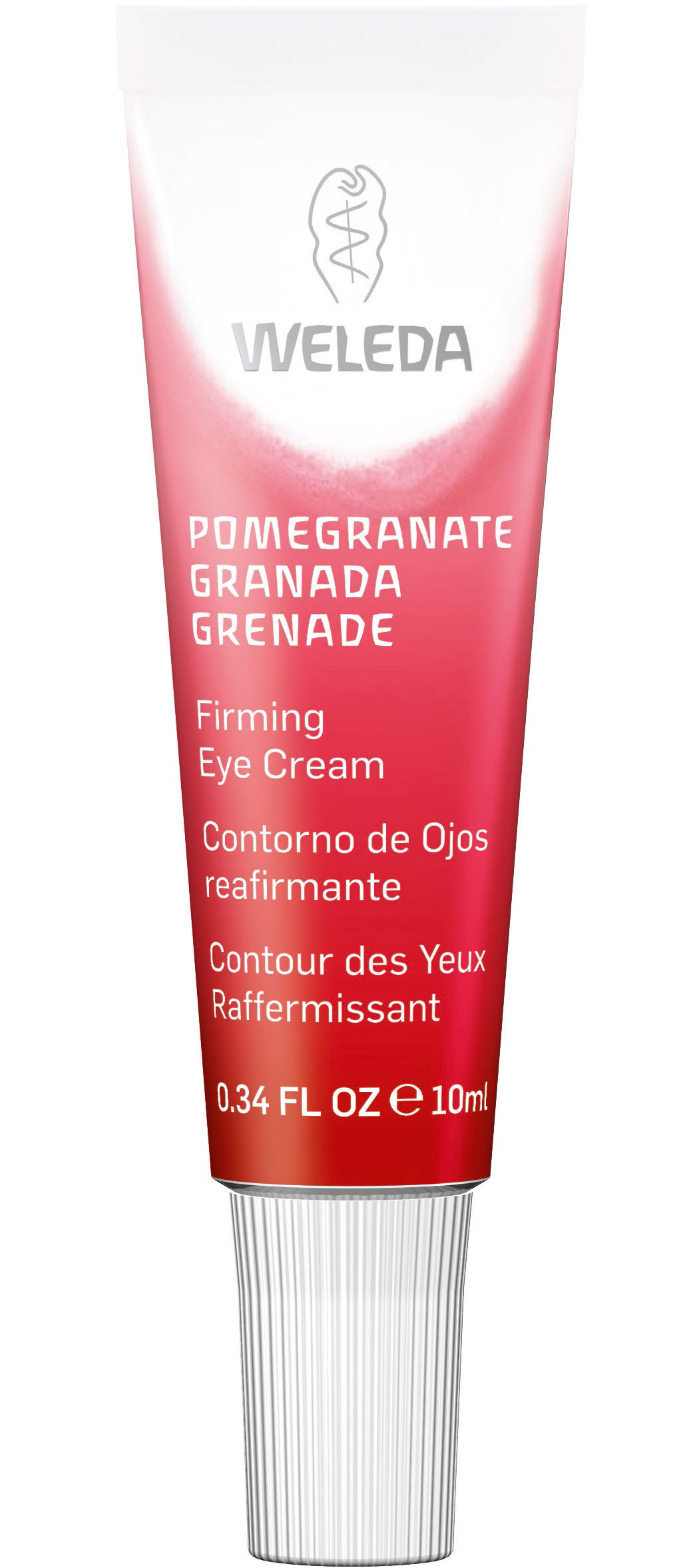 Here's an eye opener for you: you are getting older, but you don't have to look it! Our little secret to fight father time (that sick bastard) – apply a good firming eye cream 1-2 times a day. And no, I'm not talking about just any old Ponds moisturizer, but a cream that is actually formulated to soften, smooth, firm, and protect. We happen to have said miracle cream, the Weleda Firming Eye Cream Pomegranate, and are giving away 10 as a part of this week's giveaway!
FOR OFFICIAL ENTRY:
Comment below, tweet us, Facebook us or just scream loud enough so we can hear you: tell us what your favorite thing to do is with pomegranates, and you could be 1 of 10 lucky winners to get a Weleda Pomegranate Eye Firming Cream ($33 value)! Personally, I love a good pomegranate mojito…#its5oclocksomewhere
It's what you and your eyes have always deserved: a luxurious, fragrance-­-free cream that boasts skin softening, nurturing and smoothing properties. Firms the delicate eye area and protects it from damaging environmental elements. This rich cream utilizes ruscus root extract for anti-inflammatory action. So stop reading and tell us already what you do with pomegranates to enter to win this miracle cream-dream!
Up your chances to win by following @Weleda on Twitter, and 'like' Weleda on Facebook!