This custom-made gold donut may be the world's most expensive.
Forget all the regular National Donut Day celebrations you had in mind, because the idea of a gold donut even existing is far beyond the degree of festivities and joy that can be contained in a single day. A golden donut is a perennial favorite, we say, and probably the world's most luxurious comfort food.
According to the owners, Bjorn and Toki, "The Golden Cristal Donut is made with ube, a naturally purple sweet yam found in the Philippines and Cristal champagne, making it a truly unique and decadent Donut!" The early 2000s were for poppin' bottles of Cristal in the club, but these modern times call for gold donuts laced with the good stuff for a slicker approach to opulence. "The Golden Donut is filled with an ube mousse and a Cristal gelée. It is then covered in a Cristal icing and dusted with 24K pure gold dust and hand-gilded with 24K pure gold leaf." For reference, a bottle of Cristal champagne retails on sites like wine.com for over $200.
Every single donut is handmade by Manila Social Club's Executive Chef, Co-Owner and creator of the Golden Cristal Donut, Björn De La Cruz, and they're not cheap — each one goes for $100, but that hasn't stopped movers and shakers from ordering them in bulk.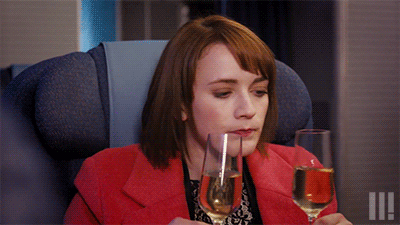 "Last year for Cindy Crawford's 50th Birthday, she ordered 32 Gold Donuts," shared Toki.  "Our typical clients order one or two Gold Donuts. It's a donut to celebrate with and share. Its truly unique!"
If you're wondering how to order these over-the-top bad boys, the orders can be placed at their "Dounut Underground" page for now for the NYC area, but orders for National Donut Day will cut off late tonight.
"Some people find the Gold Donut and the cost of one donut ridiculous. However, we've seen it purchased to be used in a wedding proposal, celebrating being cancer free, given between friends as a lifetime achievement award, and even to announce that a couple finally could conceive a child. So, while some people will not understand our gold donut, no one can rob us of the joy and happiness and being part of the celebrations of the numerous clients we have met and made the donuts for."
We're on board with the happiness donuts can bring, Toki!
Love this article? For more beauty, style, travel, and trending topics check out The Luxury Spot on Facebook. Like us and we'll love you back!