You'll love these totally gorgeous middle part hairstyles.
The '70s (and '90s) are back which is a blessing to this world. Farrah Fawcett feathered hair? Yes. Middle part hairstyles? Aplenty. We have 9 easy peasy looks to rock the center part anywhere from the office to the beach to happy hour at your favorite dive bar, and they pair well with just about any makeup look like halo eye makeup and Vamp Stamp eyeliner.
1. Textured everyday look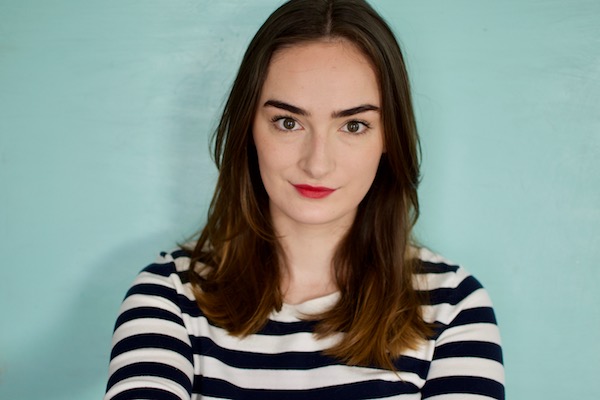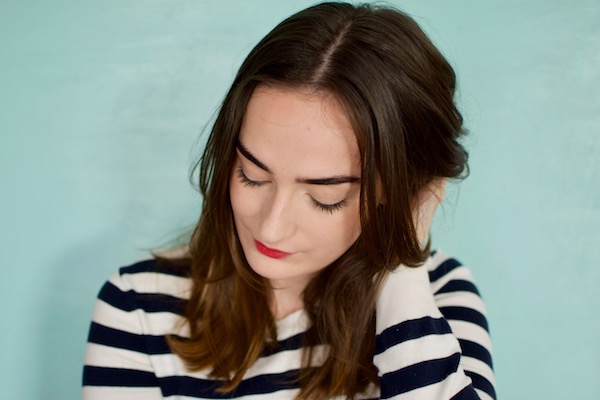 This everyday look is simple! Start by parting your hair down the center, and scrunch in some texturizing spray like the Moroccanoil Dry Texture Spray. It's the world's easiest look but the texture spray helps to add more oomph than flat hair alone. It's casual, but you can gussy it up easily by getting an eyelash lift and tint.
2. Grunge messy middle part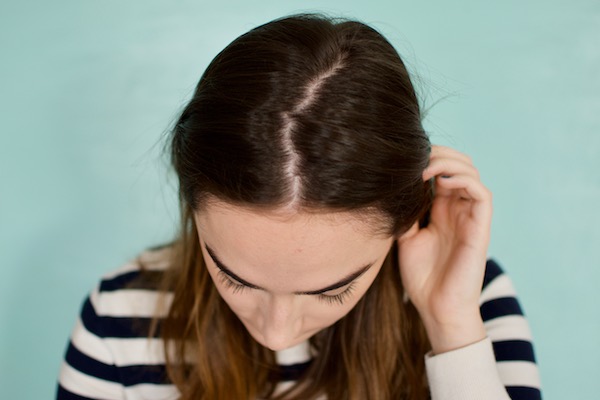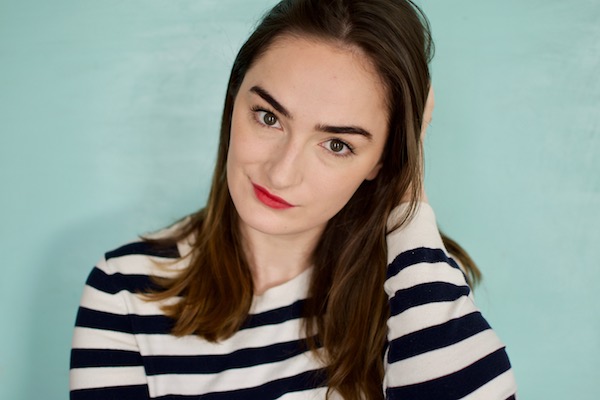 Hi! The '90s called, they want their hairstyle back. To get this also stunningly easy look start with day old hair and give a bit more grit and volume in the roots with Bumble and Bumble Thickening Dryspun Finish Volume Spray. Do a rough center part and your model off duty x '90s grunge look is ready to go. Don't go overboard though, you don't want crunchy hair.
3. Super sleek straightened hair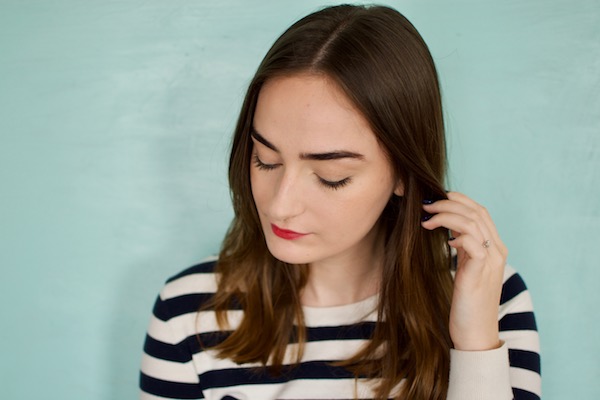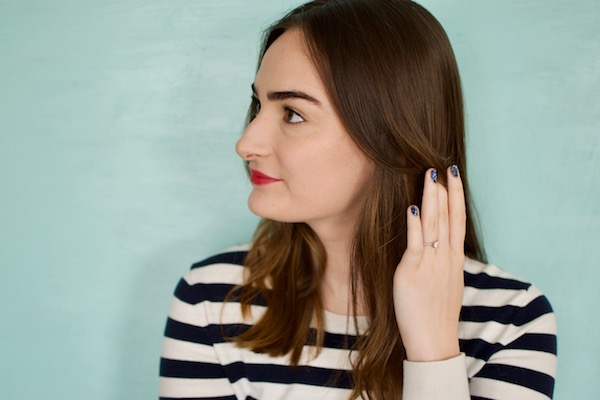 A center part with pin straight hair feels very Cher, and it's an easy look for day to day life. This is a good freshly washed look. Starting with your damp hair, run a little Briogeo Blow Dry Perfection Heat Protectant Creme through your hair to help detangle and protect. Dry your hair however you please and heat up your GHDs. Flat iron your hair pin straight and use a rat tail comb to get a perfectly straight middle part.
4. The Bardot half up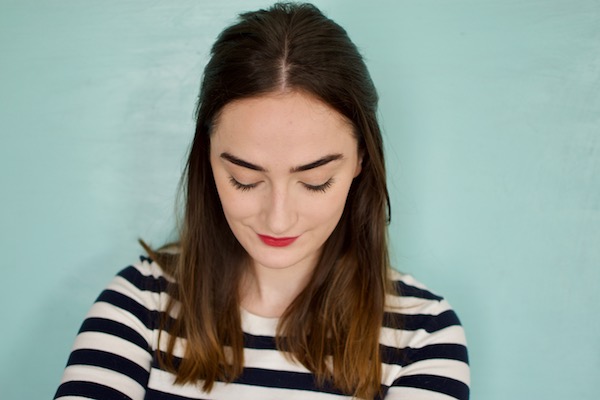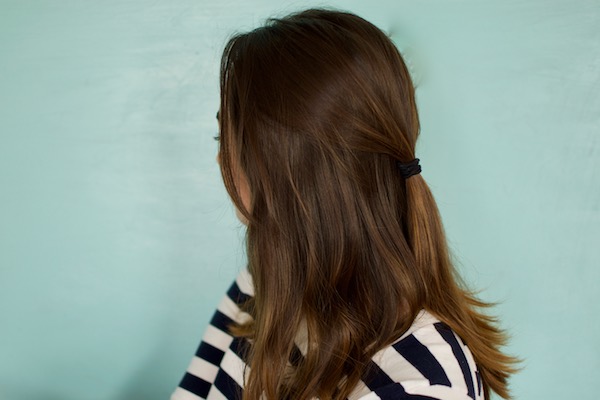 Half up hair and center parts are a match made in heaven. Start this style by back combing the crown of your hair to add volume. Scrunch some texture into the length of your hair and give yourself a short middle part. Comb the rest of the top of your hair backwards, over the teased roots. Separate the top half of your hair and secure with a hair tie. We also love a version of this for bridal updos.
5. Sleek low pony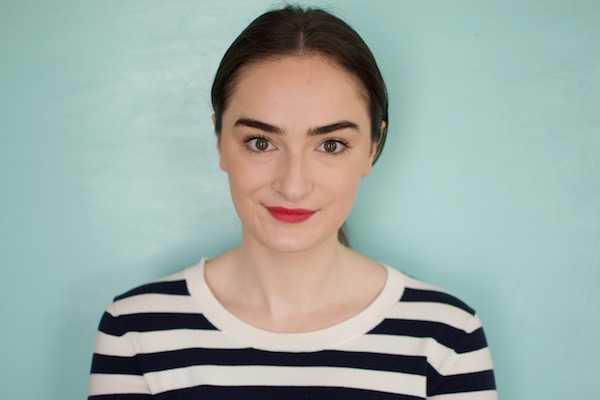 Day two of Cher hair can look a little flat and greasy. This totally works in your favor when going for a super sleek look. Just brush your hair out and secure in a ponytail at the nape of your neck.
6. Textured braid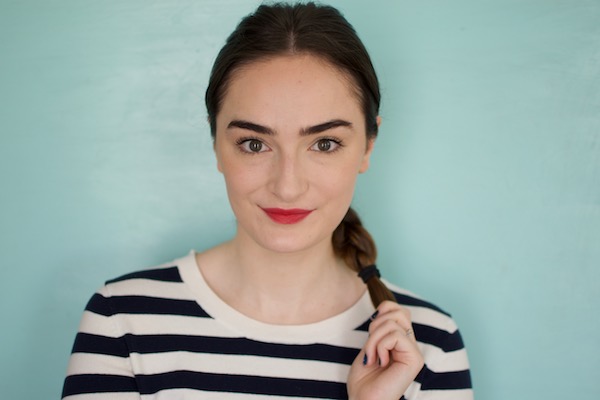 A day two option when you start with the Bardot hair is this easy textured braid. The texture and root volume from the day before works in your favor to give a beachy, undone look. Just detangle the length or your hair and do a simple braid down. Secure with a hair elastic.
7. Modern day feathered hair
It wouldn't be a middle part hairstyle roundup without a low-key Farrah hair look. To achieve modern day feathered hair you're going to need a one inch curling iron. Curl all of your hair away from the face, wrapping your hair tightly around the barrel for a uniform look. When all of your hair is curled and cooled, run your fingers through to break up the look and encourage the Farrah feels.
8. The '70s Clip Back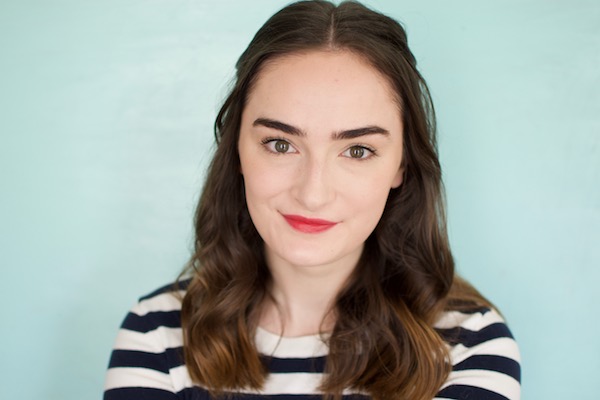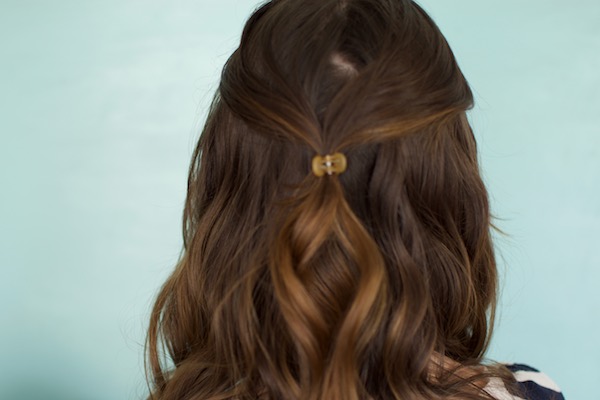 I don't know a single '90s kid that didn't rock this look. To make it less Middle School and more modern starting with curled hair is a must. Start with your center part and take two one inch pieces from each side of your hairline. Pull both back and clip behind your head, butterfly clip optional.
9. Messy low ponytail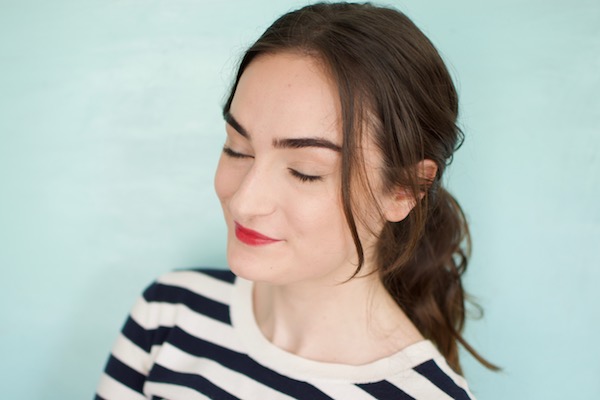 This las look is a personal favorite for looking cute but also keeping your hair out of the way. Start with day old curls and a rough center part. Very quickly and loosely gather your hair backwards and secure into a low ponytail. The less precise you are the more romantic this look becomes!
Love this article? For more beauty, style, travel, and trending topics check out The Luxury Spot on Facebook. Like us and we'll love you back!