Lovable Susan Boyle from Britain's Got Talent has taken her bushy-browed, gray-haired self to get a makeover! She had her eyebrows shaped, and her gray, frizzy hair dyed a chestnut brown. Yeah, she looks much better, but I kind of liked her frumpy look. She was cute when she strangely resembled a mix between a gremlin and a hobbit. As far as her singing goes, I can't wait to hear what she does next. Bushy brows or not. Since she has finally found her perfect look, let's take a look at some other looks she has tried:

Susan Boyle gives us her best Keith Richards look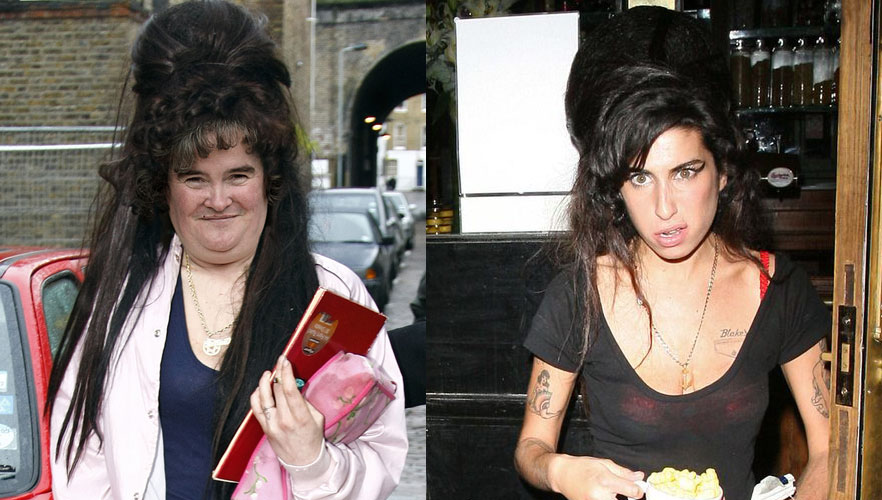 Hopefully Susan doesn't follow in the same footsteps as our dear Pal Amy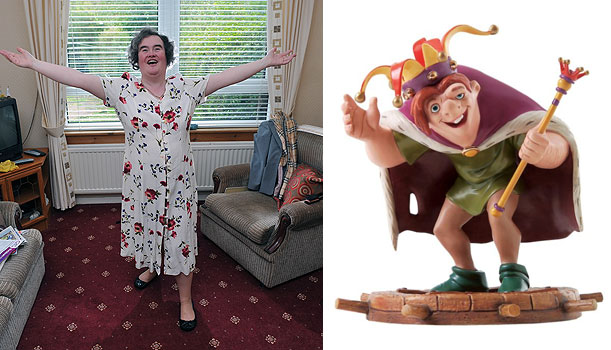 Susan Boyle or… Quasimodo?
…TA-DA!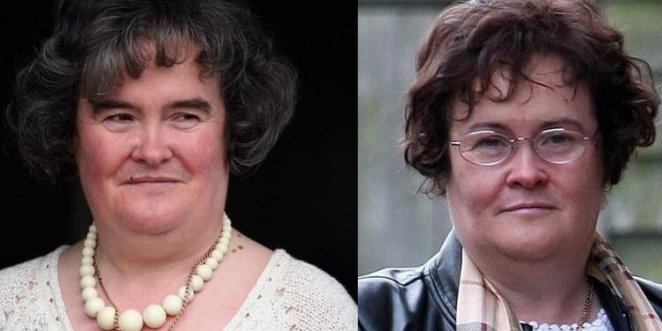 Thank you Simon for saying "yes" to this fabulous woman.
Disclosure: All products were provided for review. No monetary compensation was received for this review. All opinions belong to the author.