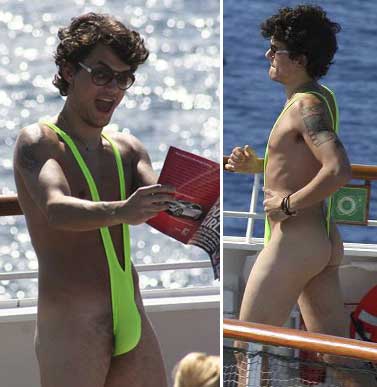 John Mayer is denying that he may have a new cocktail-waitressing, Jonas Brother video starring lady friend. While Scheana Marie Jancan, 23 is off boasting about what an amazing guy Mayer is, he is trying to dissuade a paparazzo from believing he has any sort of girlfriend:
"If I have a girlfriend, she would be incredibly offended by me saying 'I DON'T have a girlfriend,' so that's the proof."
If that isn't proof enough, Mayer went up to a fan in a nearby stopped car and kissed her on the lips, AFTER asking the fan to be his girlfriend. What a guy, I would LOVE to be his girlfriend. Maybe this former Hooters girl is just looking for some attention or she's just an idiot along for the ride.