Ok guys, when I was taking a shower this morning and I noticed that my Super Skinny Paul Mitchell Shampoo was empty I decided to write about the importance of shampoo in our life's. So I came up with a list of the best Hair Products.
For the shampoo and conditioner I chose the Super Skinny Paul Mitchell ( $8.82 each).
Why we love it? Because it smoothes and softens your hair with its active shine blend. But it you're short on cash these days, you can buy the Garnier  Fortifying Shampoo and conditioner( 3.99 each).
Disclosure: All products were provided for review. No monetary compensation was received for this review. All opinions belong to the author.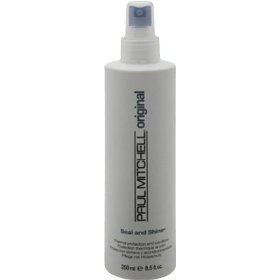 I use my hair straightener every day so to protect my hair from looking like an old broom once my hair is dry, I spray the Paul Mitchell Seal and Shine ($7.06). It protects your hair from the heat of the iron and moisturizes you're hair, so it'll look amazing after you're done straightening or currying it.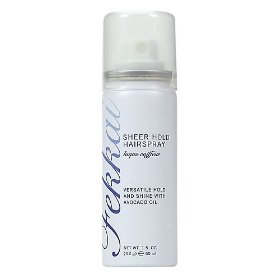 If you are a hairspray fan Frederic Fekkai Sheer Hold Hairspray ( $23)  is the way to go. But don't worry there's an affordable option, Garnier Fructis Style Hairspray ($3.99) it holds every hair in place without looking like you're wearing a helmet.
These are my favorite products and I encourage you readers to try them, once you do you'll love them. Trust me.