Our favorite witches could be coming back for more.
We all remember the Sanderson sisters. They ran through the town of Salem stealing the youth of children to stay young and pretty forever (full disclosure: I've tried this and it doesn't really work) and you can't really blame them. Eventually, old age starts to set in and you're not too happy about it.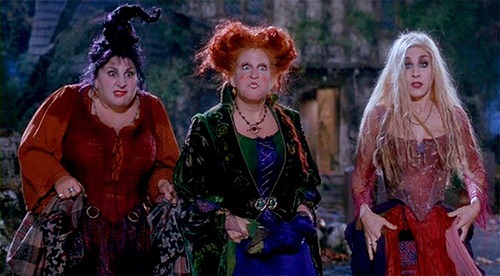 It's being report that Tina Fey, the elusive chanteuse, is bringing back Hocus Pocus for a sequel and I can't hold back the excitement. We all know the story and we've all tuned into ABC Family countless Halloweens just to watch it over and over again. Tina Fey is joining the sequel as producer. Here are details we have so far (according to The Tracking Board): the sequel will pick up years after the original, focusing on a housewife who is related to the Sanderson sisters, who teams up with a witch hunter to save her children after they run afoul of some resurrected witches while out trick-or-treating.
As of right now, no one from the original cast has signed up for the sequel but we all know Sarah Jessica Parker can't stay away from a sequel (all shade). No word on if Tina Fey will be stepping in front of the camera but we're hoping she does.
Editor's Note: According to Variety, the movie is centered around witchcraft but has no relation to Hocus Pocus. I refuse to believe it though.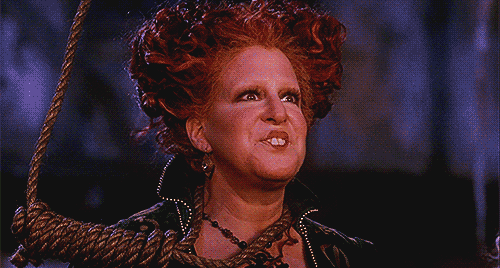 [
via
][
h/t NewNowNext
]