Madame Alexander dolls are a sophisticated last minute gift for little girls.
I know my toy-related content isn't nearly as frequent as my lipstick and concealer content, but I figured I'd let you in on a little last minute gifting secret that might do you some good if you plan to hang with little kids this holiday season– Madame Alexander dolls.
I didn't even know Madame Alexander dolls were a thing until recently, but I can now proudly say I've spent the better part of this week browsing through the scores of doll options on their website because that's basically what playing mom to a 3 year old princess takes (well, that and the ability to cut crusts off sandwiches and convince small humans that a 10% juice to water ratio really is better).
READ MORE: Cutest I Love New York Shirts EVER
The one my daughter got is a small-ish (we live in Manhattan, smaller is better… I can't be paying rent for giant dolls) Snowman Ballerina version that comes in an adorable snowman box that's basically the chicest little girl gift ever, but there's also a Cinderella version that I'd like to profess to my suburban counterparts as a fabulous doll-gifting idea.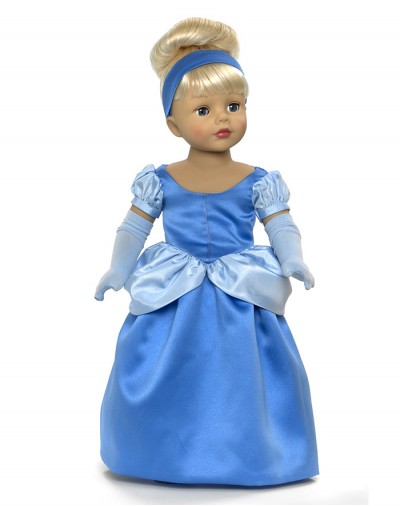 Some details on that fancy shmance toy:
18″ Cinderella Princess doll has hair that is fashioned into a bun that is worn with bangs. (Don't be intimidated, she's definitely more put together than me, too.)
She's dressed in an ocean blue, full-length, satin gown enhanced by sky blue, taffeta sleeves and a peplum at the waist. (Ummm hi, this doll stole my life.)
She also wears a white, lace-trimmed petticoat, and blue slip on shoes are worn with the dress. (Duh)
The ocean blue satin headband Cinderella wears on her head is the finishing touch for Prince Charming's princess. (If my husband doesn't start surprising me with satin headbands I. Don't. Even. Know.)
Suitable for ages 3+, Cinderella is a Play Doll and is intended to be played with.
She's under $60.