I tried waxing at home to save money. Here's how it went.
I haven't tried waxing at home in years. But as I endeavor to find out just how high my pain tolerance is in the name of smooth legs it was time to give it another go (so I could get my leg contouring game on). I figured one hour of tedium for a month-ish of smooth legs had to be better than every other day shaving. Read on to learn how it all went.
I picked up the Parissa Warm Wax kit for coarse hair because my leg hairs are a hearty bunch. The full kit rang in at $12.
It has instructions in both french and english to make you feel like a real french girl.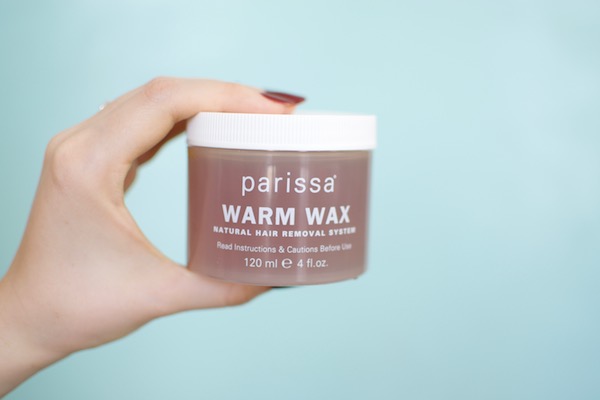 The box comes with four ounces of wax in a microwave safe container.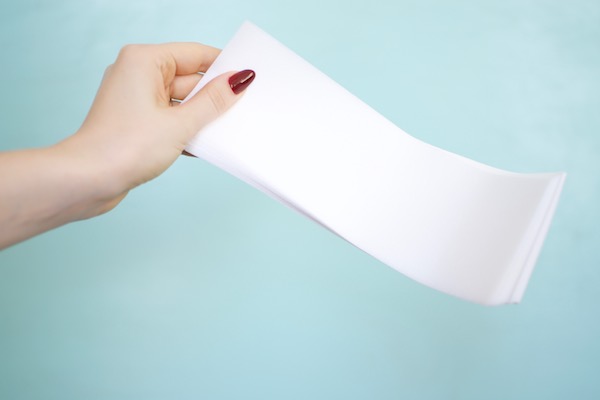 Along with other waxing necessities like long strips for ripping out your hairs with, as well as the wooden sticks to apply it with.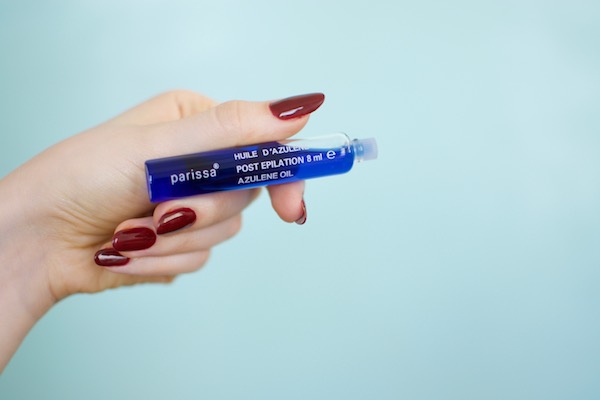 There is also Azulene oil to remove any wayward wax (because you don't want clogged hair follicles).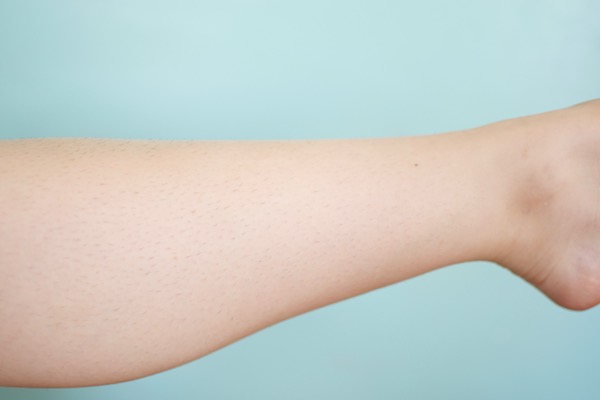 Before waxing your legs you need to have a decent amount of leg hair growth. That way there is actually something for the wax to hold onto. Oh, and you aren't just ripping off the top layer of your skin.
Pre-waxing you should cleanse your skin and make sure it is 100% dry. Then just microwave your wax and get ripping.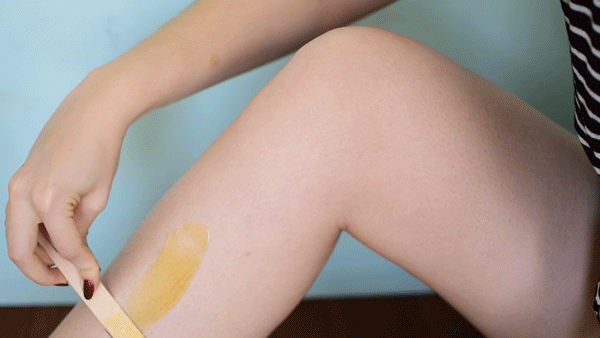 Probably the most important part of at home waxing is making sure you get a thin layer of wax applied in the direction of hair growth. It may seem a bit counterintuitive because you may think more wax means more hair removal. Unfortunately nope! If you apply too much wax and don't spread it as thin as possible you may just rip the strip off. Then you would be left with a swatch of wax on your leg and not a hair removed. Trust, it's not fun.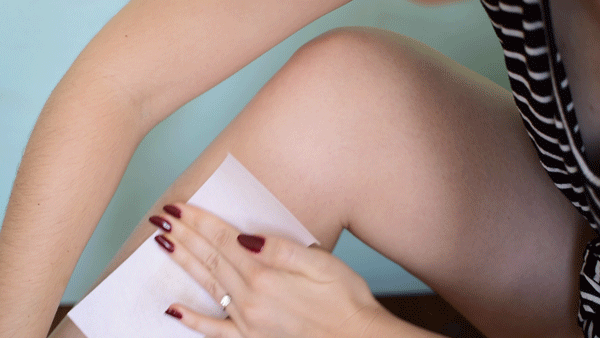 When the wax is on, get the strip on as quickly as you can. You really don't want the wax to set. Smooth the strip over the wax so it is nice and adhered.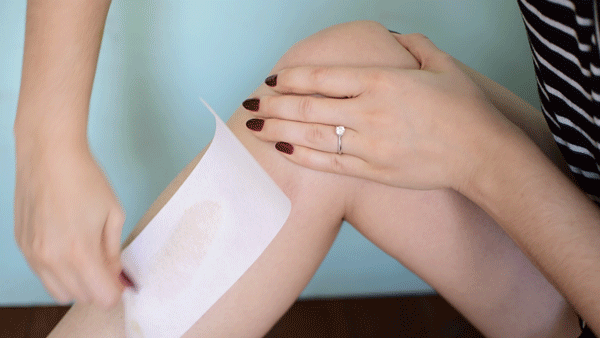 Then using one hand to hold your skin taut, yank right on up.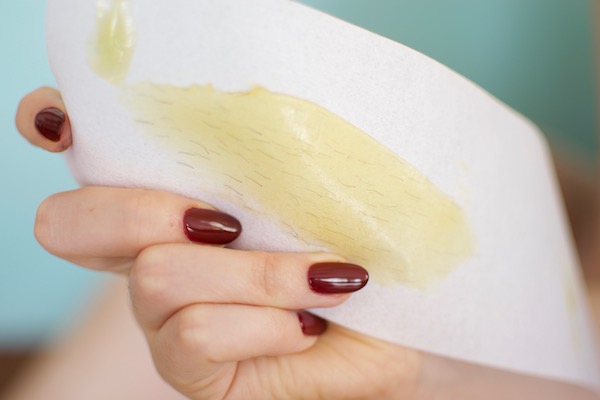 The leg hair receipts will be right there.
Surprisingly I didn't find waxing at home to be that painful. I have a fairly low pain tolerance and even I didn't wince at the waxing process. Sure, it's not fun, and would have been much better accompanied with a glass of orange wine, but in the end it wasn't that bad.
It took me about forty minutes to do each leg from just above the knee down. Having never had my legs professionally waxed before I can't tell you if that is wildly off base but it wasn't too horrendous of a time suck. I used up just a bit more than half the container of wax, both wooden sticks, and nearly all the strips. But, for $12 you can't knock the price.
After all the waxing was done I used the oil provided to get all the little bits of wax off my skin and nails. I went ahead and washed my legs again after removing the wax. My skin is sensitive and doesn't like new things, leaving the oil on didn't seem like a great life choice. Waxing at home was an interesting experience that I may just do again.
Love this article? For more beauty, style, travel, and trending topics check out The Luxury Spot on Facebook. Like us and we'll love you back!