I've been using turmeric for acne treatment. Here's how.
If you even glance at Pinterest you're likely to see bad skincare advice, especially for those with acne-prone skin. Unlike dousing your face in lemon juice or scrubbing off layers of skin with baking soda, using turmeric for acne is actually not a bad idea. I couple this treatment with my regular acne probiotics treatments.
To use turmeric for acne, a honey mask is your best bet (topically that is). Eating turmeric can theoretically help as well because of it's anti-inflammatory properties, but my main goal lately has been using turmeric for acne in a topical and more natural way, so I'll start there. Acne causes inflammation of the skin in the form of pimples, so anti-inflammatories on and in ya' can't hurt.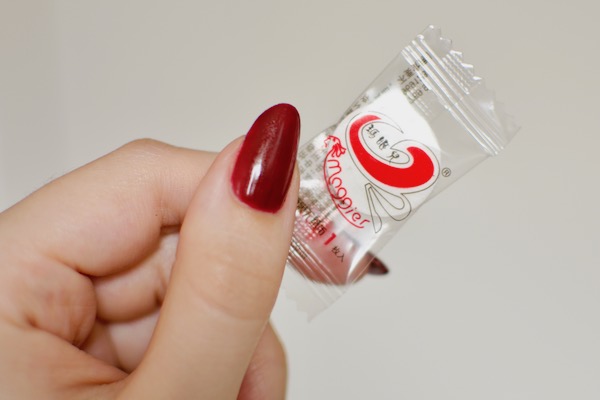 To make honey masks easier to wear I always use a plain, dried sheet mask to hold things in place (if you don't own any of these yet, they're super cheap and easy). This is even more helpful when you throw turmeric into the mix because of it's well known staining abilities. To avoid staining your person, clothes, and living space, covering the drippy yellow mixture is a good idea.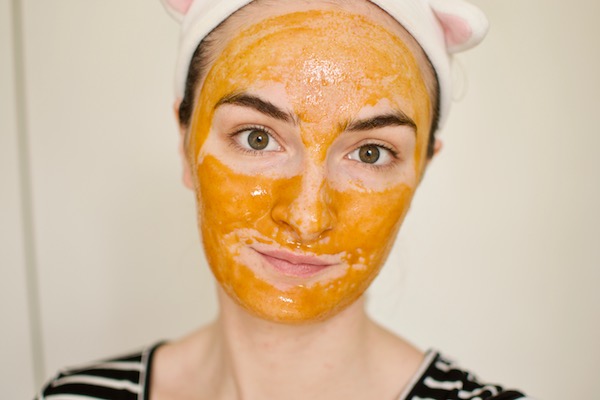 A honey/turmeric mask for acne is simple to make. Just mix honey and turmeric in a bowl until you're happy with the color and texture. You can also mix a tiny amount in the palm of your hand to do spot treatments. Apply the honey and turmeric mixture to your face with your fingers, and spread evenly. To avoid staining your bowl, rinse ASAP with hot water to dislodge any remaining honey and turmeric mixture.
For an even higher efficiency mask, opt for an organic turmeric powder (like this one) and a raw honey (like this one) because they'll have the most anti-inflammatory and anti-microbial properties. If you can't though, and just use the regular stuff, you'll still see benefits. Using honey for acne has a host of benefits, too.
While you are prepping your mask pop your dry face mask into a bit of water to hydrate. Once the honey goo is on your visage, squeeze out the extra water from the mask and apply to your face.
Chill out in your somewhat terrifying mask for ten minutes before peeling off the face mask.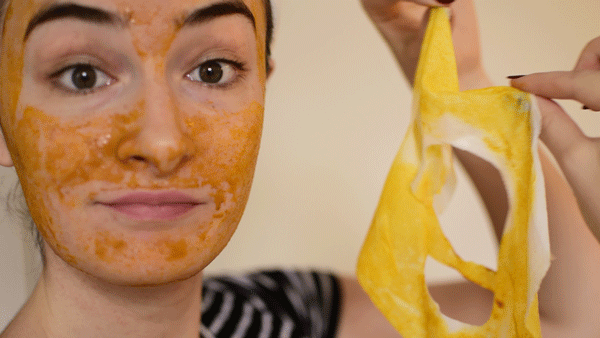 Remove the rest of the mask with water, your fingers, and a wash cloth you don't mind potentially staining.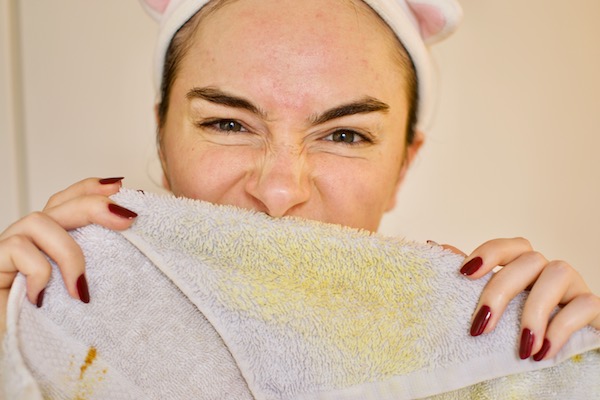 The one major complaint people have using turmeric for acne is that it stains the face. And it 100% will, FYI. To avoid major face-staining don't leave the mask on for longer than ten minutes and be sure to remove all of the mask when you are done. A good once over with a damp washcloth will pick up remaining yellow pigment sitting on your face.
Your result is soft, hydrated (thanks, honey) and soothed skin. Using turmeric for acne isn't going to solve all of your skin issues, but it does help to soothe stressed and pimple-prone skin.
Love this article? For more beauty, style, travel, and trending topics check out The Luxury Spot on Facebook. Like us and we'll love you back!