Creative architects transforms the Iceland power grid into humanoid shapes.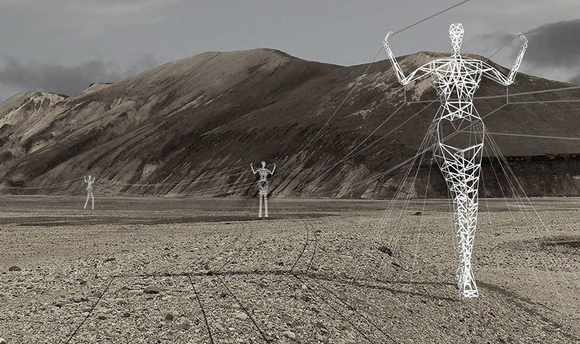 I don't know about you, but I have been thinking a lot about the environment lately. Specifically, how since the dawn of time we have been treating the planet like our bitch, using up the Earth's resources, and treating the world like an enemy to be consumed, rather than a big rock that we have to live on forever, and should be able to live with, in tandem.
It is only going to be a matter of time before we have to seriously reconsider the way we are expending energy, and that's why I love things like this so much.
READ MORE: Chinese Village Taken Over by Nature
Designed by Choi+Shine Architects, this Iceland power grid redesign imagines the electric pylons in Iceland as human-shaped statues made of geometric triangles. It takes a necessary evil like electricity towers, and turns them into a work of art, and something that blends a little more with the beauty of the countryside. If you ask me, its an ingenious way to marry technology and humanity, and would definitely add something to the horizons of Iceland.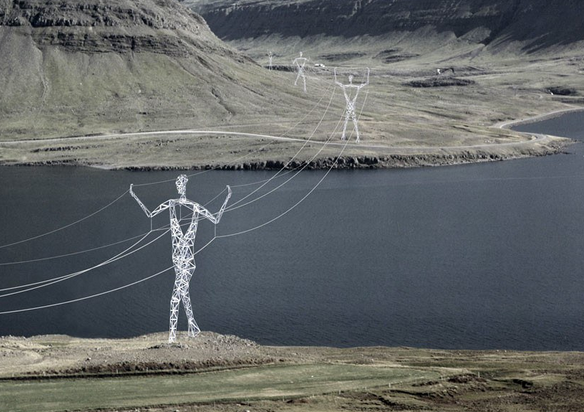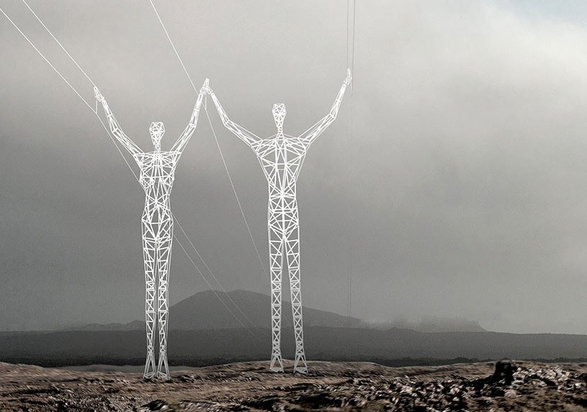 [
via
]