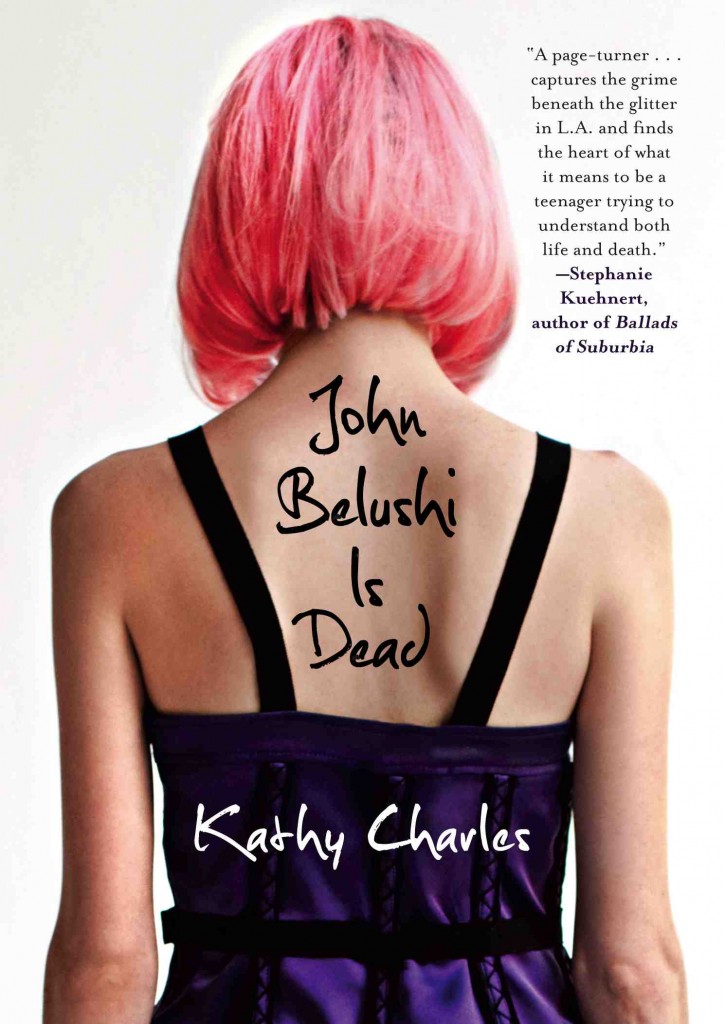 If you're anything like me, you probably don't have enough time in the day to read a good book, but when John Belushi Is Dead was released I was actually kind of excited.  Truthfully, I can't be bothered to read books anywhere other than on planes, trains, or on beachy vacations and even then it's got to be a really good read. Author Kathy Charles managed to make this mysterious creepster story of two teens interesting by looping in just about every dead celebrity you can imagine. Some names to expect:
Robert F. Kennedy
Janis Joplin
Jim Morrison
Kurt Cobain
John Belushi
Chris Farley
James Dean
Marilyn Monroe
Phil Hartman
The Black Dahlia
The Ramones
Karen Carpenter
Marlon Brando
Nicole Simpson Brown
Jean Harlow & Paul Bern
Natalie Wood
Dean Martin
Truman Capote
The book is available for sale in hard copy or is kindle-ready, and is totally worth a whirl.