Juara Candlenut Hydrating Shower Gel is made with real kukui oil, and it's utterly divine.
Wondering what kukui oil even is and what it has to do with Juara's candlenut-enhanced body wash? Well, for starters, kukui oil comes from kukui seeds, which are the same thing as candlenuts. Now that we understand these beauty world synonyms, let's move onto the kukui nuts themselves.
They come from Hawaii's state tree, the candlenut tree, and are sort of tropical acorns that are filled with earthy, fatty nutmeats that are loaded with vitamins and minerals capable of making just about anything or anyone beautiful. It's these kukui seeds that make kukui oil, and kukui oil that makes some of the richest Polynesian beauty products a smashing success. In Hawaii the seeds are used for just about everything from beauty treatments to baby balms, jewelry to currency, and just about everything else in between — that's how important this little nut is, and if you find yourself on a Polynesian vacation, checking out the local candlenut trees and scene is actually one of the best things to do in Maui or the other Hawaiian islands.
Case in point: Juara Candlenut Hydrating Shower Gel, loaded with real kukui oil.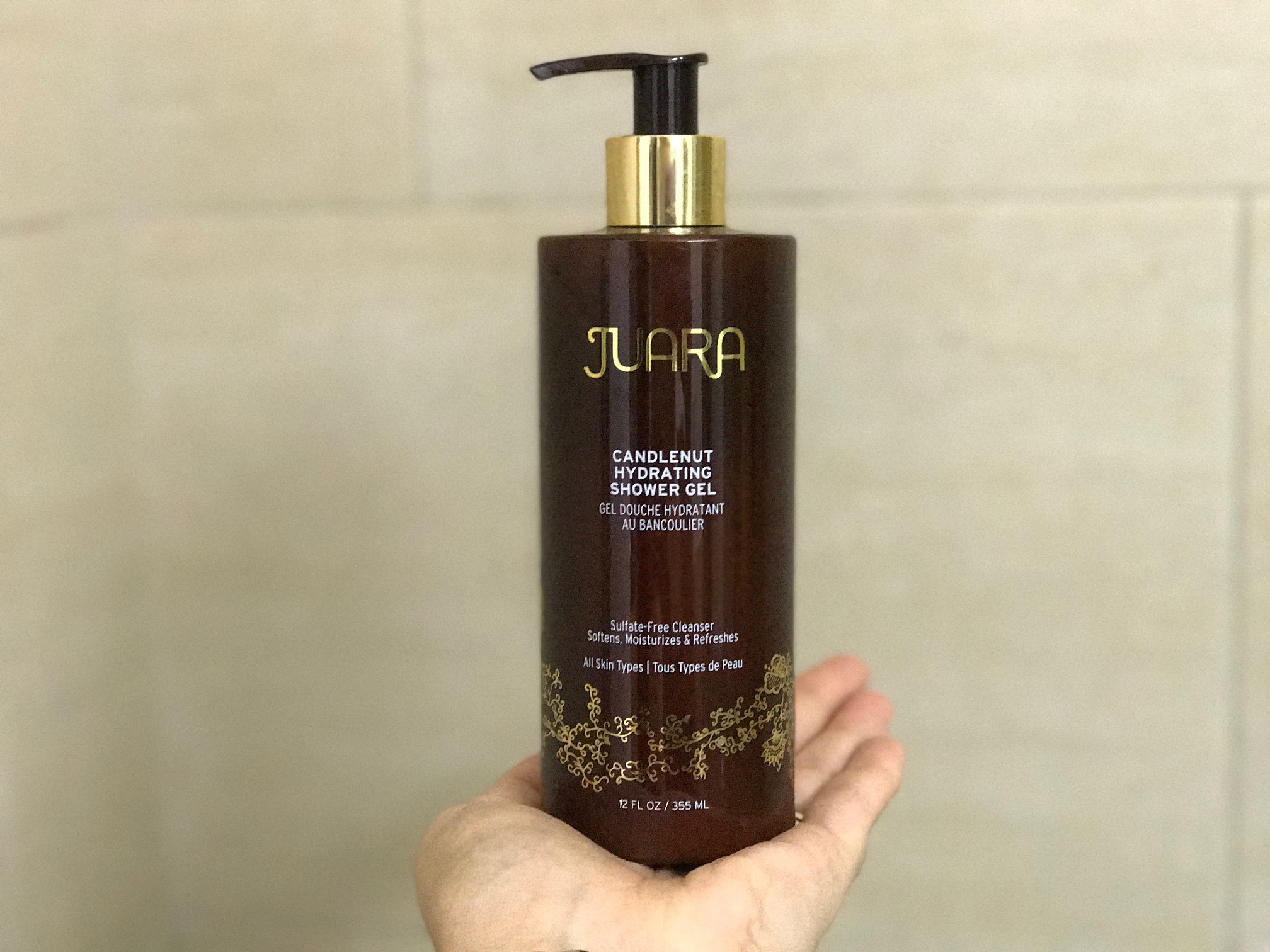 Why do we love this body gel-meets-cream formula body wash, and why is it worth every red cent of the hefty price tag it carries? Good questions. For starters, it smells like an absolute dream and somehow manages to be a sophisticated balance between feminine and masculine undertones.
READ MORE: We tried clay toothpaste, here's what happened
That means literally anyone can use it and smell great after, but scent alone is not enough to convince someone to buy a $28 shower gel, is it? Hardly. The ingredients list is why you should be interested.
The entire list is proudly paraben-free, vegetarian, and devoid of animal testing, but the fact that real candlenut oil (or kukui oil if you're a native Hawaiian) is listed in the first several ingredients on a relatively short list when compared to other popular shower gels shows you just how hydrating the formula will be. Your skin will drink up the moisture almost instantly and you'll leave the shower feeling less inclined to ruin your bath mat with a dose or seven of the many creams, butters, oils, and lotions you have perched on your crowded vanity.
Would we normally recommend such an expensive body wash when there are so many good ones out there for considerably less? No, but that's how you know we're legitimately obsessed with this one, and pray for a day when there's peace on Earth and every man, woman, and child is able to wash themselves down with this goodness as a universal human right.
In the meantime, it's on Amazon Prime. Go crazy.
Love this article? For more beauty, style, travel, and trending topics check out The Luxury Spot on Facebook. Like us and we'll love you back!