The Lano Company has graciously heeded my tiny-lips concerns by sending us their amazing LanoLuscious Lip Plumper. I've had bad experiences in the past with lip plumpers that make you feel as if you just munched on shards of broken glass, so I was hesitant to give it a run. However, I was pleasantly surprised when the gloss left my lips feeling cool and a tad tingly. I gave it about 15 minutes to work and when I looked in the mirror I had noticeable plumpage. Granted, I was nowhere near this, but as far as non-surgical solutions go, LanoLuscious hit the spot.

In addition, the Lano Company has also catered to my newfound love of candle-turn-massage-oil products with their Therapeutic Massage Oil Candles. Some of the scents include Cucumber Melon, Lavender Vanilla, and Exhale (a blend of rosemary, eucalyptus, peppermint and fir). Once these candles have finished burning, the "wax" can be poured on the body for a sensual massage.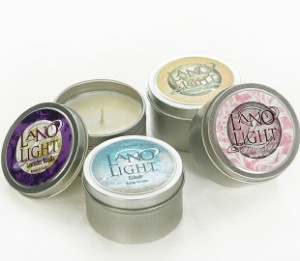 Because the "wax" isn't really wax at all, but a complex blend of aromatic oils, it can be completely rubbed into the body, providing a fun activity for a sexual night in with your man, woman, or androgynous lover. On that highly disturbing note, for more information or to purchase Lano products, please visit www.LanoLip.com.
Disclosure: All products were provided for review. No monetary compensation was received for this review. All opinions belong to the author.