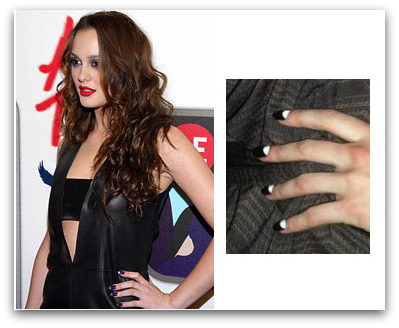 If you're wanting to go a little more edgy, the reverse french manicure is the hottest way to rock a two-toned look. To get the look above, celeb manicurist Tracy Lee says "Apply wet n wild MegaLast Nail Color in Break in the Ice as usual. Then apply wet n wild Megalast Nail Color in Blackmail across the top of the nail. The polish can be applied in a straight line across the tip of the nail, or in a half-moon shape."
If you're not a fan of the black and white, try experimenting with other wet n wild colors. We've seen Dita Von Teese running around town in a red/pink reverse, and we're loving that look for a more sweet, lady like twist!
Find wet n wild at drugstores nationwide.